Social Work/Social Services Expert Witnesses
Family & Education Expert Witness Listings
Consultants and expert witnesses who may provide expert witness testimony regarding social work and social services may be found by clicking on the following links. On this page you will find expert witnesses who may consult regarding adoption, child custody, and children's services. Experts found here may opine on issues involving clinical social work, child welfare, and family and custody matters. These professionals may provide reports on child protective services, family sex abuse treatment, runaways and homeless family therapy, foster care, special education, and IEP issues. They may also provide expert witness testimony concerning child care liability, child protective services, parenting skills, foster care, Title XXII, and forensic social work, as well as related issues.
You may limit your search for Social Work/Social Services expert witnesses to a specific area by selecting a state from the drop down box.
Select Location:
Expert Witnesses
List Your Qualifications by Clicking Here
Featured Experts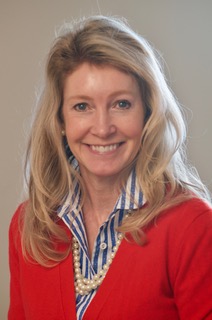 A. Monique Burns, PhD, ACSW, LCSW is available as an expert consultant / witness, or professional witness by virtue of her education, training, and experience in the field of child welfare. Dr. Burns has had a private clinical practice since 2007. She...
Learn More ›
Social Work/Social Services Expert Witnesses by State
Alaska
,
Alabama
,
Arkansas
,
Arizona
,
California
,
Colorado
,
Connecticut
,
District of Columbia
,
Delaware
,
Florida
,
Georgia
,
Hawaii
,
Iowa
,
Idaho
,
Illinois
,
Indiana
,
Kansas
,
Kentucky
,
Louisiana
,
Massachusetts
,
Maryland
,
Maine
,
Michigan
,
Minnesota
,
Missouri
,
Mississippi
,
Montana
,
North Carolina
,
North Dakota
,
Nebraska
,
New Hampshire
,
New Jersey
,
New Mexico
,
Nevada
,
New York
,
Ohio
,
Oklahoma
,
Oregon
,
Pennsylvania
,
Rhode Island
,
South Carolina
,
South Dakota
,
Tennessee
,
Texas
,
Utah
,
Virginia
,
Vermont
,
Washington
,
Wisconsin
,
West Virginia
,
Wyoming