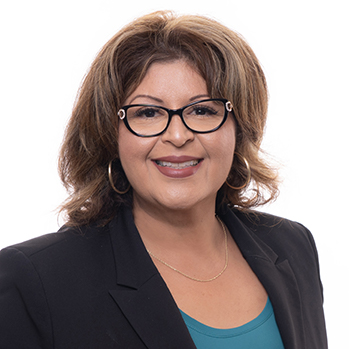 Suzanne Rodriguez, Ed.D., M.S.W., P.P.S.C., C.P.S.I.
Robson Forensic
Introduction
Suzanne Rodriguez, Ed.D., M.S.W., P.P.S.C., C.P.S.I.
School Administration & Social Work Expert

Dr. Suzanne Rodriguez is an expert in school administration and social work. Having worked in both a conventional high school setting as well as alternative education environment, Suzanne has direct experience in campus safety and supervision, including student and staff discipline. She applies her nearly 30 years of professional experience to forensic casework involving instances of injury, abuse, and negligence that occur with educational and social service facilities/organizations.

Dr. Rodriguez worked as a Learning Director and School Social Worker at the middle and high school levels before serving as Principal and Assistant Principal at the Dinuba Unified School District. In these roles, she worked directly with students, teachers, and other support professionals to facilitate 504 plans, Individualized Education Plans (IEP), Student Study Teams (SST), School Attendance Review Boards (SARB), and Expulsion hearings.
Prior to her career in education, Dr. Rodriguez spent over a decade in the social services field as an alcohol and other drug counselor, program director, and as both a court and probation officer. In these roles she provided individual assessments, counseling, and intervention services. She has direct experience working with children and adults who have experienced foster care, group homes, and correctional facilities.

Dr. Rodriguez earned her Doctorate in Education in addition to her Masters of Social Work and Bachelor of Science degrees. She holds credentials from the State of California relevant to school administration, school counseling, school social work, and child welfare and attendance. She is also a member of the National Association of Social Workers and the American Educational Research Association. Dr. Rodriguez remains active in social work, teaching Master of Social Work level, Advanced School Social Work courses at Fresno State University.
---
Areas of Expertise
Alcohol Abuse
Child Abuse
Drug Abuse
Education & Schools
Playground Safety
School Safety
Social Work/Social Services
---
---
---