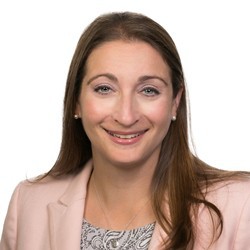 Abigail Rich, LCSW
Robson Forensic
Introduction
Abigail Rich is a Licensed Clinical Social Worker (LCSW) who applies her experience to forensic investigations related to the safety and supervision of children within social services. Abigail approaches her forensic casework with the expertise gained from nearly twenty years in social work, including thirteen years of post Masters experience. Abigail earned her Masters degree in Social Work from the University of Pennsylvania and she holds a Clinical Social Work License in Pennsylvania.

Abigail has a comprehensive background in social work related to the care, safety, and supervision of children. Her professional background includes experience working as a Therapist, Case Manager, Child Welfare Social Worker, and Child Welfare Supervisor. Abigail has provided case management services, conducted home assessments, risk assessments and safety plans. She has also placed children in foster care, kinship care, group homes and residential treatment facilities. She has experience working collaboratively with several different community service agencies, medical providers, School Districts, Juvenile Courts and law enforcement. Abigail has also trained and supervised the professionals who provide these services.

Abigail remains active in the industry, currently working as a Senior Social Worker with the Veterans Health Administration. In addition to her Masters, Abigail earned her BS in rehabilitation services from Penn State University. She received trauma training at Bryn Mawr College and has been trained in Cognitive Processing Therapy (an evidence-based therapy for PTSD) through the Veteran's Administration.
---
Areas of Expertise
Child Abuse
Child Custody
Child Sexual Abuse
Military Mental Health
Social Work/Social Services
---
---
---