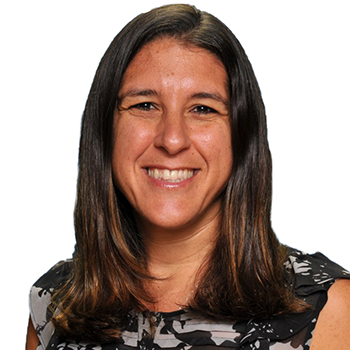 Staci B. Weiner, Psy.D., APIT
Robson Forensic
Introduction
Dr. Staci Weiner is a licensed clinical psychologist and certified school psychologist with nearly 20 years of experience. In her forensic casework, Dr. Weiner investigates claims and personal injury litigation related to the diagnosis, identification, and treatment of children, adolescents, and adults in schools, mental health, and community settings.

Dr. Weiner is skilled in treating individuals with learning disabilities, mood and anxiety disorders, attention problems, and severe behavioral issues, in both group and individual therapy. She has extensive experience partnering with caregivers, other health professionals, and various providers to develop and implement care programs across the lifespan of her clients. In her role as a school psychologist, Dr. Weiner was tasked with creating and implementing individualized education plans, behavior assessments, and behavioral intervention plans. She provided counseling services to the student population, and was responsible for responding to all crisis situations that occurred in the school building among the student population. Her position required meeting the mental health and educational needs of children and adolescents across special education and regular education settings, and determining optimal educational placement.

Dr. Weiner completed her doctorate in School/Clinical Psychology at Pace University. She is a Licensed Clinical Psychologist and Certified School Psychologist in New York State, and a member of the American Psychological Association and the National Register of Health Service Providers in Psychology. She is registered with the Association of State and Provincial Psychology Boards (ASPPB), enabling her to work in any state participating in the Psychology Interjurisdictional Compact (PSYPACT).
---
Areas of Expertise
Child Abuse
Child Psychology
Child Sexual Abuse
Community Mental Health
Emotional Trauma
Neurodevelopmental Disorder/Disability
Psychology
Sexual Abuse
Social Work/Social Services
Stress
---
---
---