Aviation Expert Witnesses
Accident Reconstruction & Safety Expert Witness Listings
Please locate the aviation expert you are searching for by clicking on the following links. The experts found in these areas may consult on issues involving: aircraft accident reconstruction, aviation training, risk management, aviation accident analysis, cockpit resource management, aviation security, aerobatics, aerospace, aerospace engineering, aerospace medicine and pathology, air taxi operations, air traffic control, aircraft accident investigation, aircraft contract manufacturing, aircraft design, aircraft operations, aircraft values, airlines, astrodynamics, aviation accidents, aviation fraud, aviation maintenance, aviation program evaluation, aviation safety, charter operations, codeshare compliance, crew resource management, CVR, experiential aircraft, FAA, FDR, fix base operations, flight crew salaries, flight department leadership, flight path reconstruction, the airline industry, flight training, gender communication, ground and flight operations, helicopters, hot air balloons, ICAO, JAA, NTSB, pilots, radar data, rotary wings, spacecrafts, ultra light aircraft, flight path, flight testing, single engine aircraft, multi-engine aircraft, air transport, ultralight, gliders, agricultural aircraft, wreckage examination, hot air balloons, gyrocopters, and aviation safety, among other topics.
You may limit your search for Aviation expert witnesses to a specific area by selecting a state from the drop down box.
Select Location:
Expert Witnesses
List Your Qualifications by Clicking Here
Featured Experts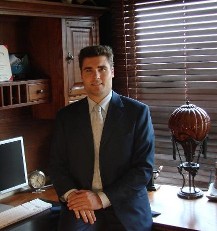 Mr. Meyers is an experienced aircraft accident investigator, and has work experience as an engineer, pilot, and mechanic. He's an adjunct aviation instructor at Lewis University, and teaches courses pertaining to Applied Aircraft Accident Investigations....
Learn More ›
---

Joseph Aviation Consulting (JAC), offers over 50 years of worldwide aviation experience. This level of expertise includes more than 29,000 flight hours in over 80 models of aircraft ranging from General Aviation to High-Performance Military and Air Carrier....
Learn More ›
Aviation Expert Witnesses by State
Alaska
,
Alabama
,
Arkansas
,
Arizona
,
California
,
Colorado
,
Connecticut
,
District of Columbia
,
Delaware
,
Florida
,
Georgia
,
Hawaii
,
Iowa
,
Idaho
,
Illinois
,
Indiana
,
Kansas
,
Kentucky
,
Louisiana
,
Massachusetts
,
Maryland
,
Maine
,
Michigan
,
Minnesota
,
Missouri
,
Mississippi
,
Montana
,
North Carolina
,
North Dakota
,
Nebraska
,
New Hampshire
,
New Jersey
,
New Mexico
,
Nevada
,
New York
,
Ohio
,
Oklahoma
,
Oregon
,
Pennsylvania
,
Rhode Island
,
South Carolina
,
South Dakota
,
Tennessee
,
Texas
,
Utah
,
Virginia
,
Vermont
,
Washington
,
Wisconsin
,
West Virginia
,
Wyoming