Otolaryngology Expert Witnesses
Medical Expert Witness Listings
Expert witnesses who are available to give opinions regarding otolaryngology (ears, nose, and throat) can be found by clicking on the following links. Experts found here may give opinions regarding otology, neurotology, hearing loss, tinnitus, audiology, and vertigo. These consultants may provide reports concerning hearing, head and neck cancer, endoscopic sinus surgery, allergies, voice disorders, swallowing disorders, smelling disorders, and taste disorders. They may also testify regarding facial surgery, sinuses, pediatric otolaryngology, ears, nose, throat, head & neck disorders, otolaryngology-head and neck surgery, otolaryngologists-head and neck surgeons, otorhinolaryngologists (ORL), deviated septums, laryngitis, parotitis, pharyngitis, tonsillitis, hearing loss, mastoiditis, sinusitis, rhinitis, tonsillectomy, adenoidectomy, rhinoplasty, septoplasty, and facelifts (rhytidectomy), among other topics.
You may limit your search for Otolaryngology expert witnesses to a specific area by selecting a state from the drop down box.
Select Location:
Expert Witnesses
List Your Qualifications by Clicking Here
Featured Experts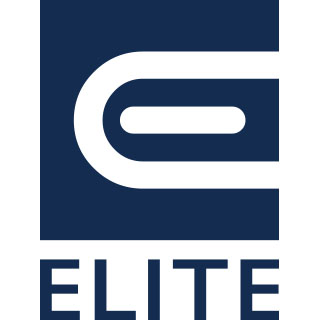 Elite Medical Experts is a physician-based firm that identifies and aligns practicing, Board Certified professors of Otolaryngology as expert witnesses with legal professionals. These otolaryngological experts not only know the standard of care - they define it.
Learn More ›
---

With over thirty five years of clinical practice in general otolaryngology Dr. Benjamin is able to provide credible expert opinions. He is on the clinical faculty of a major New England Medical School and is on the staff of an internationally known medical...
Learn More ›
---

Dr. Beck is a practicing, board-certified Otolaryngologist-Head and Neck Surgeon (ENT surgeon) in Jacksonville, FL. Over 20 years of medical practice post-residency with experience in case reviews, independent medical examination (IME) and expert witness...
Learn More ›
Otolaryngology Expert Witnesses by State
Alaska
,
Alabama
,
Arkansas
,
Arizona
,
California
,
Colorado
,
Connecticut
,
District of Columbia
,
Delaware
,
Florida
,
Georgia
,
Hawaii
,
Iowa
,
Idaho
,
Illinois
,
Indiana
,
Kansas
,
Kentucky
,
Louisiana
,
Massachusetts
,
Maryland
,
Maine
,
Michigan
,
Minnesota
,
Missouri
,
Mississippi
,
Montana
,
North Carolina
,
North Dakota
,
Nebraska
,
New Hampshire
,
New Jersey
,
New Mexico
,
Nevada
,
New York
,
Ohio
,
Oklahoma
,
Oregon
,
Pennsylvania
,
Rhode Island
,
South Carolina
,
South Dakota
,
Tennessee
,
Texas
,
Utah
,
Virginia
,
Vermont
,
Washington
,
Wisconsin
,
West Virginia
,
Wyoming