Legal Malpractice Expert Witnesses
Law & Legal Expert Witness Listings
Locate expert witnesses who may consult on all areas of legal malpractice by clicking on the following links. The professionals found through this page may advise regarding abuse of process, professional malpractice, and attorney negligence. These experts may provide reports concerning the lawyer-client relationship and malpractice insurance. Consultants found here may also provide expert witness testimony on issues including attorney practice and standard of care, as well as related topics.
You may limit your search for Legal Malpractice expert witnesses to a specific area by selecting a state from the drop down box.
Select Location:
Expert Witnesses
List Your Qualifications by Clicking Here
Featured Experts

Ms. Orlin provides forensic consulting, litigation support, and expert witness services to attorneys and law firms in limited liability company, corporation, and not-for-profit entity governance, fiduciary duty, and legal ethics, including legal malpractice. Ms....
Learn More ›
---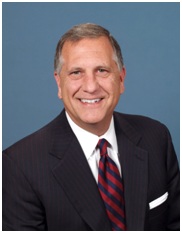 As President and CEO of PD&J Associates, LLC, Peter Leibundgut has over thirty five years of legal, transactional, public and private commercial and real estate finance, legal and bank consulting experience. He has also served as an expert witness and...
Learn More ›
---

Mr. Jacobson offers an impressive record of success as an expert witness in real estate, business and finance. Included among the numerous cases in which he has testified as an expert witness are disputes over the interpretation of real estate documents,...
Learn More ›
Legal Malpractice Expert Witnesses by State
Alaska
,
Alabama
,
Arkansas
,
Arizona
,
California
,
Colorado
,
Connecticut
,
District of Columbia
,
Delaware
,
Florida
,
Georgia
,
Hawaii
,
Iowa
,
Idaho
,
Illinois
,
Indiana
,
Kansas
,
Kentucky
,
Louisiana
,
Massachusetts
,
Maryland
,
Maine
,
Michigan
,
Minnesota
,
Missouri
,
Mississippi
,
Montana
,
North Carolina
,
North Dakota
,
Nebraska
,
New Hampshire
,
New Jersey
,
New Mexico
,
Nevada
,
New York
,
Ohio
,
Oklahoma
,
Oregon
,
Pennsylvania
,
Rhode Island
,
South Carolina
,
South Dakota
,
Tennessee
,
Texas
,
Utah
,
Virginia
,
Vermont
,
Washington
,
Wisconsin
,
West Virginia
,
Wyoming