Geriatric Psychiatry Expert Witnesses
Psychologists & Psychiatrists Expert Witness Listings
Expert witnesses who are available to consult and testify regarding geriatric psychiatry can be found here. Experts found on this page may consult on issues involving geriatric psychiatrists, geropsychiatry, and psychiatry of old age. They may provide reports regarding dementia, depression, and late-life schizophrenia. They may also provide expert witness testimony concerning adult psychiatric care, undue influence, antisocial personality disorder, and anxiety disorders, among other topics.
You may limit your search for Geriatric Psychiatry expert witnesses to a specific area by selecting a state from the drop down box.
Select Location:
Expert Witnesses
List Your Qualifications by Clicking Here
Featured Experts

I am a Geriatric Psychiatrist specializing in the evaluation and treatment of problems in older adults, and am available to serve as an expert witness, and do legal and forensic record reviews, consultation, and assessments concerning psychiatric issues...
Learn More ›
---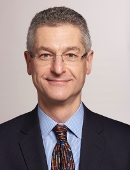 Dr. Maurice Preter, MD is an experienced private practice and academic psychiatrist, psychopharmacologist and neurologist in New York City. He is part of a limited number of fully dually trained and board certified specialists in both neurology and psychiatry...
Learn More ›
---

Independent Medical Examinations: Plaintiff/Defense - PTSD - Malingering - Medical Malpractice - Sexual Harassment - Neuropsychiatry - Discrimination - Custody Evaluation - Criminal Responsibility - Psychiatric Records Review - Domestic Abuse - Divorce...
Learn More ›
Geriatric Psychiatry Expert Witnesses by State
Alaska
,
Alabama
,
Arkansas
,
Arizona
,
California
,
Colorado
,
Connecticut
,
District of Columbia
,
Delaware
,
Florida
,
Georgia
,
Hawaii
,
Iowa
,
Idaho
,
Illinois
,
Indiana
,
Kansas
,
Kentucky
,
Louisiana
,
Massachusetts
,
Maryland
,
Maine
,
Michigan
,
Minnesota
,
Missouri
,
Mississippi
,
Montana
,
North Carolina
,
North Dakota
,
Nebraska
,
New Hampshire
,
New Jersey
,
New Mexico
,
Nevada
,
New York
,
Ohio
,
Oklahoma
,
Oregon
,
Pennsylvania
,
Rhode Island
,
South Carolina
,
South Dakota
,
Tennessee
,
Texas
,
Utah
,
Virginia
,
Vermont
,
Washington
,
Wisconsin
,
West Virginia
,
Wyoming