Physical Therapy Expert Witnesses
Medical Expert Witness Listings
Please locate the physical therapy expert witness you are searching for by clicking on the following links. Physical therapists may opine regarding the treatment of joint injuries, connective tissue injuries, neurological conditions, low back pain, osteoporosis, sports injuries, soft tissue injuries, fractures, stroke, and dislocations. These experts may be able to testify regarding the treatment for Parkinson's disease, circulatory conditions, workplace injuries, and repetitive stress disorders. Physical therapy experts found here may testify regarding the use of therapeutic exercise, manipulations, massage therapy, body therapy, and bodywork.
You may limit your search for Physical Therapy expert witnesses to a specific area by selecting a state from the drop down box.
Select Location:
Expert Witnesses
List Your Qualifications by Clicking Here
Featured Experts

Experts In Therapy, LLC links attorneys with qualified physical therapy, occupational, respiratory and speech therapy experts across the country. Deborah W. Singer, MS, PT, ATC, is a nationally recognized leader in physical therapy and an experienced...
Learn More ›
---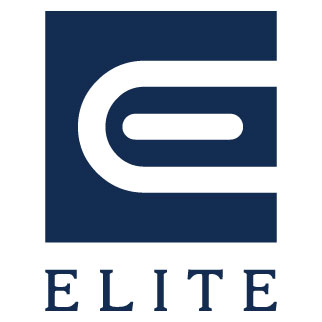 Elite Medical Experts is a physician-based firm that identifies and aligns practicing, top-tier Board Certified physical therapists as expert witnesses with legal professionals. Our Physical Therapy experts not only know the standard of care – they define it.
Learn More ›
---

Consolidated Consultants (CCc) continues to deliver high quality expert witness and medical expert witness referrals nationwide since 1995. CCc is the only referral service where you can view the full, redacted CV on-line prior to contacting us. Our directory...
Learn More ›
Physical Therapy Expert Witnesses by State
Alaska
,
Alabama
,
Arkansas
,
Arizona
,
California
,
Colorado
,
Connecticut
,
District of Columbia
,
Delaware
,
Florida
,
Georgia
,
Hawaii
,
Iowa
,
Idaho
,
Illinois
,
Indiana
,
Kansas
,
Kentucky
,
Louisiana
,
Massachusetts
,
Maryland
,
Maine
,
Michigan
,
Minnesota
,
Missouri
,
Mississippi
,
Montana
,
North Carolina
,
North Dakota
,
Nebraska
,
New Hampshire
,
New Jersey
,
New Mexico
,
Nevada
,
New York
,
Ohio
,
Oklahoma
,
Oregon
,
Pennsylvania
,
Rhode Island
,
South Carolina
,
South Dakota
,
Tennessee
,
Texas
,
Utah
,
Virginia
,
Vermont
,
Washington
,
Wisconsin
,
West Virginia
,
Wyoming