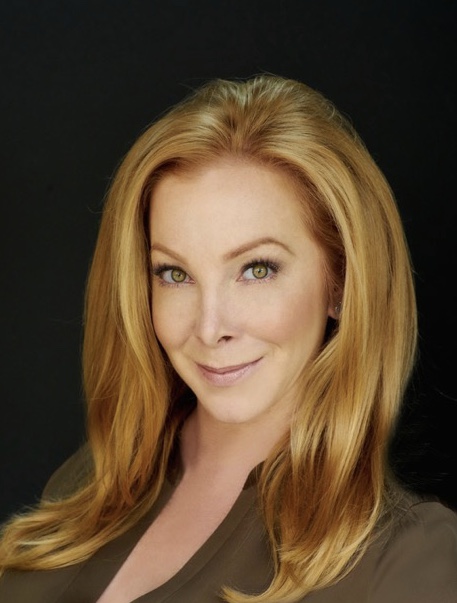 Dr. Kelly S. Harvey, MS, DPT, TPS, CLCP, CFCE
Harvey Medical Legal Consulting
3019 Wilshire Blvd., Suite 226
Santa Monica , CA 90403
Mobile: 310-344-1740
Office: 310-801-4010
Introduction
Dr. Harvey completed her Master's Degree in Biokinesiology at Columbia University, College of Physicians and Surgeons in New York City. For her Masters Thesis, she was granted The George E. Miller Award for Outstanding Excellence in Medical Research from Columbia University in 1996.

Upon graduation Dr. Harvey accepted a faculty appointment at the University of Southern California's Doctoral Program in Physical Therapy.  Her time at USC was spent practicing physical therapy in the acute, sub-acute and rehabilitation settings, teaching at the doctoral level and performing clinical research.  Dr. Harvey also spent two years training under and treating alongside world renowned critical trauma expert Dr. Demetrios Demetriades in the emergency room and operating room at County USC Medical Center. During her time at USC, Dr. Harvey was instrumental in revising nationwide therapeutic rehabilitation standards by establishing evidenced based protocols for patient care inthe orthopedic, neurological and cardiac rehabilitation industries. 

Dr. Harvey left academia in 2002 to establish a comprehensive concierge style, medical case management and rehabilitation practice.  Building on her vast referral network and her expert diagnostic and rehabilitation skills, Dr. Harvey quickly became a top performer treating patients in the US and abroad.  In addition to direct patient care, Dr. Harvey also provided catastrophic care plans, long term care placement and medical advocacy . 

In 2012, Dr. Harvey started Harvey Medical Legal Consulting to brand her unique expertise and serve the legal and insurance industries as an Expert Medical Witness and Medical Consultant.  She has acquired certifications as a Life Care Planner, Industrial Ergonomist, Functional Capacity Evaluator, Return to Work, Work Readiness and Work Hardening Evaluator and a clinical specialty in Therapeutic Pain Science that allows her to autonomously evaluate and treat Pain Management patients. 
---
Areas of Expertise
Brain Injury
Burn Injury
Fitness for Duty Evaluation
Life Care Planning
Long Term Care
Medical Records
Neurology
Orthopedic Surgery
Pain Management
Personal Injury
Physical Medicine & Rehabilitation
Physical Therapy
Wound Care/Pressure Sores
---
Expert Background
Q:

Please list your professional accreditations, degrees, licenses, and certificates granted:

A:

M.S. Biokinesiology, Columbia University
Therapeutic Pain Specialist, International Spine and Pain Institute
Doctor of Physical Therapy, International Spine and Pain Institute
Licensed Physical Therapist
Certified Life Care Planner
Certified Functional Capacity Evaluator
Return to Work, Work Hardening, Ready to Work Evaluator


Q:

Please list your affiliations or memberships in any professional and/or industry organizations:

A:

American Academy of Pain Medicine
American Board of Disability Analysts
American Society of Regional Anesthesia and Pain Medicine
International Society of Physical and Rehabilitation Medicine
International Association of Rehabilitation Professionals
International Academy of Life Care Planning

Q:

Have any of your accreditations ever been investigated, suspended or removed? (if yes, explain)

A:

No

Q:

On how many occasions have you been retained as an expert?

A:

46

Q:

For what area(s) of expertise have you been retained as an expert?

A:

physical therapy, personal injury, physical medicine and rehabilitation, neurological trauma, functional capacity, pain management, long term care, product liability

Q:

In what percentage of your cases were you retained by the plaintiff?

A:

60%

Q:

In what percentage of your cases were you retained by the defendant?

A:

40%

Q:

On how many occasions have you had your deposition taken?

A:

28

Q:

When was the last time you had your deposition taken?

A:

April 2021

Q:

On how many occasions have you been qualified by a court to give expert testimony?

A:

5

Q:

On how many occasions have you testified as an expert in court or before an arbitrator?

A:

7

Q:

For how many years have you worked with the legal industry as an expert?

A:

14

Q:

What services do you offer? (E.g.: consulting, testing, reports, site inspections etc.)

A:

Medical Legal Consulting, Medical Expert Witness Testimony, Life Care Plans and Life Care Plan Rebuttal, Functional Capacity Evaluations, Pain Management Evaluation and Report, Product Research and Clinical Trial Assessment for Product Liability, Forensic Chart Analysis and Research, Medical Chart Review and Analytics, Future Medical Cost Projections, Long Term Care Assessment, Home and Site Evaluation,

Q:

What is your hourly rate to consult with an attorney?

A:

$400

Q:

What is your hourly rate to review documents?

A:

$400

Q:

What is your hourly rate to provide deposition testimony?

A:

$550, 3 hour minimum

Q:

What is your hourly rate to provide testimony at trial?

A:

$550, 4 hour minimum

Q:

Please list any fees other than those stated above (E.g.: travel expenses, copy fees, etc.)

A:

reasonable and customary travel expenses and time only
---
---
---