Perinatology/Maternal Fetal Medicine Expert Witnesses
Hospitals & Medical Services Expert Witness Listings
Perinatology and maternal fetal medicine experts may be found here. The professionals found through this page may advise regarding high risk pregnancy issues, Level 1 and Level 2 fetal ultrasound interpretation, amniotic fluid analysis, amniocentesis, and chronic villi sampling. These experts may write reports on genetic testing and analysis, prenatal intrauterine surgery, infants of diabetic or drug addicted mothers, and large and small for gestational age babies. They may also testify on oligohydramnios, polyhydramnios, perinatal hypoxia, fetal distress, and interpretation of fetal monitoring strips, as well as related topics.
You may limit your search for Perinatology/Maternal Fetal Medicine expert witnesses to a specific area by selecting a state from the drop down box.
Select Location:
Expert Witnesses
List Your Qualifications by Clicking Here
Featured Experts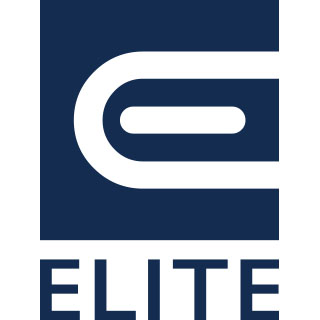 Let our physician led team select a top-tier Professor of Maternal-Fetal Medicine from a major U.S. university. When your case demands authoritative answers, MATERNAL-FETAL EXPERTS secures the nation's leading Maternal-Fetal Medicine experts.
Learn More ›
---

Victor A. Rosenberg, MD is Board Certified in Obstetrics and Gynecology and Subspecialty Board Certified in Maternal-Fetal Medicine. He is a Cornell and Yale trained physician with an active clinical practice in high-risk obstetrics. Dr. Rosenberg's...
Learn More ›
Perinatology/Maternal Fetal Medicine Expert Witnesses by State
Alaska
,
Alabama
,
Arkansas
,
Arizona
,
California
,
Colorado
,
Connecticut
,
District of Columbia
,
Delaware
,
Florida
,
Georgia
,
Hawaii
,
Iowa
,
Idaho
,
Illinois
,
Indiana
,
Kansas
,
Kentucky
,
Louisiana
,
Massachusetts
,
Maryland
,
Maine
,
Michigan
,
Minnesota
,
Missouri
,
Mississippi
,
Montana
,
North Carolina
,
North Dakota
,
Nebraska
,
New Hampshire
,
New Jersey
,
New Mexico
,
Nevada
,
New York
,
Ohio
,
Oklahoma
,
Oregon
,
Pennsylvania
,
Rhode Island
,
South Carolina
,
South Dakota
,
Tennessee
,
Texas
,
Utah
,
Virginia
,
Vermont
,
Washington
,
Wisconsin
,
West Virginia
,
Wyoming