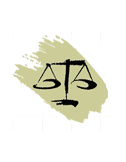 Dr. Kamna Jaiswal
2136 kimball hill ct


Southlake, TX 76092
Introduction
My name is Kamna Jaiswal. I am a pediatric critical care physician with over 11 years of experience. I have vast clinical experience with all types of critical and general pediatric conditions.

I am currently in clinical practice at Tulsa, OK where we take care of the sickest patients with all forms of critical illness including respiratory failure, difficult airways, cardiac arrest, sepsis, septic shock, multi-organ system failure, congenital heart disease, trauma, renal failure, post operative care of the surgical, neurosurgical and orthopedic patients, pediatric stroke, oncology and hematology patients. I also have vast experience with ECMO in pediatrics.

My particular area of interest is pediatric stroke. I developed the pediatric stroke protocol at our institution and I am also the director of pediatric stroke program there.

I hold unrestricted license in states of Texas and Oklahoma and in active practice in both states. Ours is a teaching program and I am actively involved in the teaching of the residents. I also hold the position of adjunct Clinical Assistant Professor at the University of Oklahoma and Oklahoma State University.
---
Areas of Expertise
Critical Care Medicine
Emergency Medical Services
Emergency Medicine
Hospital & Medical Ethics
Hospitalist Medicine
Pediatric Critical Care
Pediatric Surgery
Pediatrics
Perinatology/Maternal Fetal Medicine
Trauma Surgery/Trauma Medicine
---
Expert Background
Q:

Please list your professional accreditations, degrees, licenses, and certificates granted:

A:

PEDIATRIC RESIDENCY: Columbia University, NY
PEDIATRIC CRITICAL CARE FELLOWSHIP: University of Texas, Southwestern, Dallas

BOARD CERTIFICATIONS:
Board certified in general pediatrics
Board certified in Pediatric critical care

MEDICAL LICENSES:
Texas: active
Oklahoma: active

---
---
---