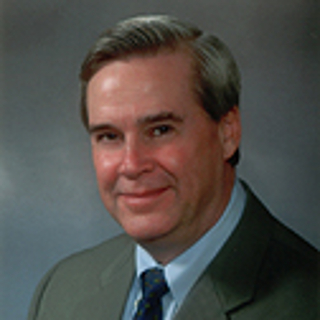 Mr. Norman D. Bates, Esq.
Liability Consultants, Inc.
131 Coolidge Street, Suite 202


Hudson, MA 01749
Office: 978-310-7403
Fax: 978-310-7574
Introduction
Norman D. Bates, Esq. is a nationally-recognized expert in security and the law. As the President and Founder of Liability Consultants, Inc., he provides security management consulting services to private industry as well as court-certified expert witness services nationwide to both plaintiff and defense firms in civil cases regarding inadequate security, negligent hiring or training, and workplace violence.


Liability Consultants, Inc.'s areas of expertise are bars/lounges/night clubs, concerts, crime prevention, facility security, guard operation, guard performance, liability and loss control, loss prevention procedures, negligent hiring, parking lots, physical security, policies and procedure, premises liability, school safety, security standards, security training, shoplifting, shopping centers, special event security, sporting events, supervision standards, violence on campus, hotel security, hospital security, apartment security, office building security, security misconduct, background investigations, and negligent hiring and retention.

Liability Consultants, Inc. also have an office in Tucson, Arizona.
---
Areas of Expertise
Alarms
Apartment/Condominium Security
Bank Security
Bars/Lounges/Night Clubs
Crowd Control
Hospital Security
Hotel Security
Parking Lots/Garages
Police Procedures
Premises Liability
Restaurant Security
Retail Security
School Security
Special Event Security
Violent Crimes
Workplace Violence
---
Expert Background
Q:

Please list your professional accreditations, degrees, licenses, and certificates granted:

A:

Admitted to the Massachusetts Bar in January 1985

Suffolk University Law School, Juris Doctor Degree, 1984

Northeastern University, B.S. in Criminal Justice, 1978

Massachusetts Criminal Justice Training Council, 1977-1984

Attended numerous seminars and training programs including a twelve-week Municipal Police Academy



Q:

Please list your affiliations or memberships in any professional and/or industry organizations:

A:

International Association of Professional Security Consultants -Member 2000 - Present
Elected to Board of Directors, 2-Year Term, 2001-2003

American Society for Industrial Security - Member 1979 - Present
Chairman, Boston Chapter 1993
Vice Chairman, Boston Chapter 1992
Treasurer, Boston Chapter 1991
Secretary, Boston Chapter 1990
Program Chairman, Boston Chapter 1989
Academic Committee, National 1990-1991
C.P.P. Exam Committee 1997-1998
Legal Aspects Sub-Committee - Exam Question Development

Association of Trial Lawyers of America
Associate Member 1980 - Present

National Crime Victim Bar Association
Member 2000 - Present

Children's Law Center of Massachusetts
Member, Board of Directors
1988-1993

Civil Liability Institute of Massachusetts
Member, Board of Trustees, 1986-1995

Defense Research Institute
1996 - Present

Greater Boston Hotel Security Director's Association
Founder and Former Chairman
1982 - 1985

International Lodging Safety and Security Association
Member and Co-Founder

American and Massachusetts Bar Associations
Past Member

Q:

Please list any teaching or speaking experience you have had, including subject matter:

A:

Programs are provided to individual businesses and their trade associations on a number of crime-related
liability problems, communication skills, handling victims of crime, and response to criminal incidents.
Over 200 seminars have been presented nationwide.
ASIS (American Society for Industrial Security)
Instructor - Certified Protection Professional (CPP) Annual Review Program educ.credit 1985 -
Present
IREM (Institute for Real Estate Management)
C.P.M. (Certified Property Manager) - Certified Instructor for continuing education credits.
Trial Lawyer Associations
Instructor - Continuing Legal Education seminars for various lawyersí associations.
CPCU (Chartered Property/Casualty Underwriters)
Certified Instructor of Insurance Education as of 8/20/99.

Q:

Have any of your accreditations ever been investigated, suspended or removed? (if yes, explain)

A:

No



Q:

On how many occasions have you been retained as an expert?

A:

750

Q:

For what area(s) of expertise have you been retained as an expert?

A:

Security, inadequate negligent, liability, employee, rape cases

Q:

In what percentage of your cases were you retained by the plaintiff?

A:

50

Q:

In what percentage of your cases were you retained by the defendant?

A:

50

Q:

On how many occasions have you had your deposition taken?

A:

>100

Q:

When was the last time you had your deposition taken?

A:

July, 2003

Q:

On how many occasions have you been qualified by a court to give expert testimony?

A:

>100

Q:

On how many occasions have you testified as an expert in court or before an arbitrator?

A:

>100

Q:

For how many years have you worked with the legal industry as an expert?

A:

15

Q:

What services do you offer? (E.g.: consulting, testing, reports, site inspections etc.)

A:

Consulting, testing, reports, site inspections, record-review

Q:

What is your hourly rate to consult with an attorney?

A:

195

Q:

What is your hourly rate to review documents?

A:

195

Q:

What is your hourly rate to provide deposition testimony?

A:

195

Q:

What is your hourly rate to provide testimony at trial?

A:

195

Q:

Please list any fees other than those stated above (E.g.: travel expenses, copy fees, etc.)

A:

**Please call for rates
---
---
---
---