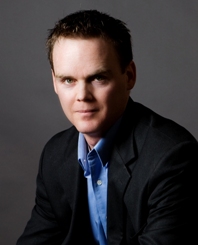 Mr. Jeremiah Grant, CVA, CLCS, MBA
Arrowfish Consulting
222 South Main, Suite 500


Salt Lake City , UT 84101
Office: 801-839-5778
Fax: 801-877-4830
Introduction
At Arrowfish, we not only have an extremely knowledgeable and experienced team of experts to handle all of your financial and economic consulting needs nationwide, we also have a passion for what we do. With over 200 years of combined experience from backgrounds at the Big Four accounting firms, Fortune 500 companies and successful entrepreneurial ventures, we have the experience, training and credentials to exceed all of your expectations.

For large-firm experience with small-firm flexibility, service and pricing, look no further. Contact Arrowfish Consulting today for a free consultation and let us put our team of experts to work on your behalf.

Our Professional Services Include:
* Economic Damages Analysis and Testimony
* Business Valuation and Appraisal
* Forensic Accounting
* Insurance Claims Analysis (ex. business interruption)

Why Choose Arrowfish Consulting?
* Experience
* Reliable Analysis
* Responsiveness
* Personal Service
* Energy & Passion
* Affordability

The confidence our clients place in us is something we highly value. You can trust that when you engage Arrowfish Consulting, that confidence is earned. We treat every customer as a top priority, from our smallest business venture to our largest multi-national conglomerate or law firm. For all of your economic and financial analysis requirements, we give you unmatched experience, reliable analysis, quick responses, affordable rates and personal service.
---
Areas of Expertise
Business Interruption
Business Valuation
Forensic Accounting
Franchise Valuation
Golf Course Appraisal
Intangible Assets Appraisal
Lost Profits
Restaurant Valuation
Wrongful Termination
---
Expert Background
Q:

Please list your professional accreditations, degrees, licenses, and certificates granted:

A:

MBA
CVA (Certified Valuation Analyst) from the National Association of Certified Valuators and Analysts (NACVA)
CLCS (Commercial Lines Coverage Specialist) certification from the National Underwriter Company
Passed Level I of the CFA exam

Q:

Please list your affiliations or memberships in any professional and/or industry organizations:

A:

Practitioner Member of the National Association of Certified Valuators and Analysts (NACVA)
Member of the National Association of Forensic Economics (NAFE)
Member of the American Academy of Economic and Financial Experts (AAEFE)
Member of the Collegium of Pecuniary Damages Experts (CPDE), Secretary 2014-2017
Past member of the American Bar Association and the Forum on Franchising
Member of the Exit Planning Institute


Q:

Please list any teaching or speaking experience you have had, including subject matter:

A:

Adjunct professor at the University of Utah where I taught a graduate course in Business Valuation

PRESENTATIONS:
"Critiquing an Opposing Expert's Report", CPDE Annual Conference, Las Vegas, Nevada, March 2011
"Primer on Business Valuation and Business Value vs. Earnings Capacity", Nevada, March 2013
"Economic Damages in Commercial Litigation; Understanding, Calculating and Demonstrating
Commercial Lost Profits", CPDE Annual Conference, Las Vegas, Nevada, March 2014
"Discount Rates in Commercial Litigation", CPDE Annual Conference, Las Vegas, Nevada, March 2016
"Measuring Business Interruption Losses", CPDE Annual Conference, Las Vegas, Nevada, April 2018
"Tips to Be an Effective Expert Witness", CPDE Annual Conference, Las Vegas, Nevada, April 2018
"Elements of Lost Profit Engagement", CPDE Annual Conference, Las Vegas, Nevada, April 2021
"Rebuttal Report Considerations", CPDE Annual Conference, Las Vegas, Nevada, April 2021


Q:

Have any of your accreditations ever been investigated, suspended or removed? (if yes, explain)

A:

No

Q:

On how many occasions have you been retained as an expert?

A:

125+, not including valuation matters

Q:

For what area(s) of expertise have you been retained as an expert?

A:

lost profits, business valuation, breach of contract, breach of fiduciary duty, unfair/wrongful competition, professional negligence, valuation of vested and unvested stock options, lost royalties in a patent infringement matter, unjust enrichment in a trademark infringement

Q:

In what percentage of your cases were you retained by the plaintiff?

A:

Approximately 50%

Q:

In what percentage of your cases were you retained by the defendant?

A:

Approximately 50%

Q:

On how many occasions have you had your deposition taken?

A:

23

Q:

When was the last time you had your deposition taken?

A:

June 3, 2022

Q:

On how many occasions have you been qualified by a court to give expert testimony?

A:

27, including arbitration

Q:

On how many occasions have you testified as an expert in court or before an arbitrator?

A:

27, including arbitration

Q:

For how many years have you worked with the legal industry as an expert?

A:

10 years in the industry as an associate, senior associate or manager; 12 years as an expert

Q:

What services do you offer? (E.g.: consulting, testing, reports, site inspections etc.)

A:

expert witness analysis and testimony, consulting expert services, Rule 26 reports, analysis, document request assistance, preparation of deposition questions, valuation for a wide variety of purposes, turnaround consulting, insurance claims analysis

Q:

What is your hourly rate to consult with an attorney?

A:

$450, although the initial consultation is always free

Q:

What is your hourly rate to review documents?

A:

$450

Q:

What is your hourly rate to provide deposition testimony?

A:

$500 per hour, billed in half-day or full-day increments

Q:

What is your hourly rate to provide testimony at trial?

A:

$500 per hour, billed in half-day or full-day increments

Q:

Please list any fees other than those stated above (E.g.: travel expenses, copy fees, etc.)

A:

travel expenses, research costs, payment processing
---
---
References
Mark Taylor and Jim Lewis
LEWIS HANSEN WALDO PLESHE FLANDERS LLC
8 East Broadway, Suite 410
Salt Lake City, Utah 84111
Phone: (801) 746-6300
mtaylor@lewishansen.com
jlewis@lewishansen.com


David W. Steffensen
Law Office of David W. Steffensen, P.C.
2319 South Foothill Drive, Suite 220
Salt Lake City, Utah 84109
Tel 801-531-1030
dave.dwslaw@me.com

Robert Einhorn
Zarco Einhorn Salkowski Brito
100 S.E. 2nd Street, Suite 2700
Miami, FL 33131
Telephone:(305) 374-5418
Facsimile: (305) 374-5428
www.zarcolaw.com
REinhorn@zarcolaw.com

Mario L Herman
5335 Wisconsin Ave. NW
Suite 440,
Washington D.C. 20015
202-686-2886
mherman@franchise-law.com

Michael Firestein
Proskauer Rose LLP
2049 Century Park East, #3200
Los Angeles, CA 90067
(310) 284-5661
mfirestein@proskauer.com


---
---