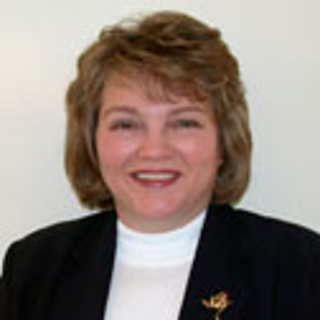 Vickie L. Willard
P. O. Box 31807
Cleveland , OH 44131-0807
Introduction
Vickie Willard is Board Certified (BFDE, AFDE) over 30 years of experience examining disputed documents and providing court testimony. Services include: signature verification, writer/printer identification, exposing altered business and medical records and defending the integrity of business/medical records, non-destructive ink comparison, and other aspects of questioned document examinations.

Office: P. O. Box 31807, Cleveland, OH 44131-0807
Office: 216-520-1520

Board Certification (testing)
Board of Forensic Document Examiners - 2003 (an FSAB accredited board)
Association of Forensic Document Examiners - 1991

Trial Experience
Testimony has been provided in state courts, U.S. District Courts, U.S. Bankruptcy Court, U.S. Tax Court, and arbitration. Testimony has been provided on behalf of plaintiffs, defendants, prosecutors, and criminal defense attorneys.

Clients include attorneys, law enforcement agencies, federal and county public defenders, legal aid societies, financial and medical institutions, corporations, insurance agencies, labor unions, universities, investigation and security firms, and others.

Opinions have been rendered on signatures, handwriting and hand printing issues on: contracts, wills, deeds, POA's, insurance forms, bank documents, corporate records, medical records, promissory notes, prescriptions, petitions, credit receipts, identifying writer of anonymous letters and graffiti, deciphering illegible writing, alterations to documents, claims of guided hand writing, the writer's ability to perform graphic tasks and other issues.

Professional Affiliations
Association of Forensic Document Examiners (AFDE)
An international organization for document examiners
Admittance testing required
Offices held: President, Vice President, Board Member, Membership Director
and chair of committees.

Board of Forensic Document Examiners (BFDE)
A certification board that offers testing for forensic document examiners
Offices held: Director - immediate past president
The BFDE is accredited by the Forensic Specialties Accreditation Board (FSAB)


American Society for Testing and Materials (ASTM)
A standards development organization: Member: Forensic Science Committee

Forensic Specialties Accreditation Board (FSAB)
FSAB was established to accredit qualified boards that certify
individual forensic specialists. The FSAB board consists of
representatives from approximately fifteen forensic specialty boards.
(Board Member 2000-2007)

Continuing Education and Professional Development includes regular attendance at educational conferences and taking a leading role in activities for the betterment of the profession. Ms. Willard has written articles and spoken at professional conferences.

Professional Papers delivered and panel participant at symposiums sponsored by Association of Forensic Document Examiners. Programs on questioned document examination presented to bar associations and legal associations [CLE credit], law enforcement officers, crime prevention organizations, bank personnel, criminalistic classes and other.

Proficiency Testing: Participant in proficiency testing biennially.

Laboratory facilities for the examination of documents, including stereo microscope, specialized lighting, infrared spectral comparison, latent image developing, specialized document photography, digital imaging, and preparation of court exhibits.
---
Areas of Expertise
Document Examination
Handwriting
Ink Dating
---
Publications/Articles
---
---
---