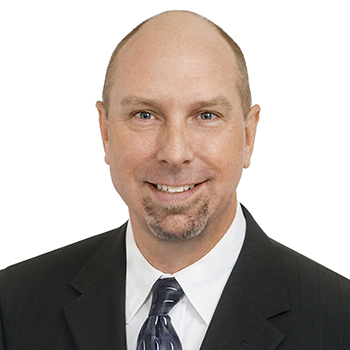 Todd Metcalfe
Robson Forensic, Inc.
Introduction
Todd Metcalfe is a Facilities Engineering and Industrial Safety Expert with 20+ years of experience in manufacturing and quality engineering for industrial machinery, heavy commercial vehicle components, and consumer products. Todd's concentration as an Industrial Engineer in manufacturing environments has been on factory floor safety, granting him a broad background in machine guarding, industrial safeguards, personal protective equipment, training, and supervision. Todd has received OSHA and ISO training. 

Todd's formative years as a manufacturing engineer were spent in a forklift manufacturing plant, affording him deep expertise in their manufacturing and operation, along with mechanical and hydraulic systems involved. Todd has held engineering roles responsible for painting and coating, assembly, custom fabrication, quality control, and shipping of forklifts under the Hyster and Yale brand names. Todd went on to work in the manufacturing of air-powered drum and disc braking systems for semi-trucks, trailers, over the road trucks, delivery vehicles, and other heavy commercial vehicles. In this role he broadened his expertise in the operations and safeguarding of assembly lines that involve advanced robotics, load cells, electronic measuring equipment, automated conveyors, and other pieces of sophisticated manufacturing technology.

Todd earned his B.S. in Mechanical Engineering with a minor in Mathematics from the University of Kentucky. He holds certifications in Six Sigma, Demand Flow Technology (DFT), and Lean Manufacturing, among others. Todd is also a Certified Internal Auditor by the Automotive Industry Action Group (AIAG) International Automotive Task Force (IATF).
---
Areas of Expertise
Equipment & Machinery
Facility Engineering
Forklifts
Industrial Engineering
Machine Guarding
Safety Engineering
---
---
---