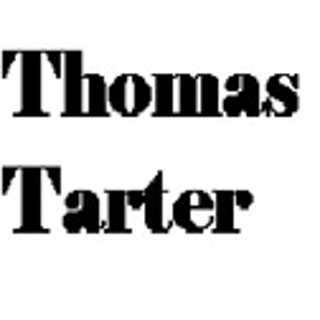 Thomas Tarter
The Andela Consulting Group, Inc
18783 Tribune Street


Northridge, CA 91326
Mobile: 818-414-6685
Office: 818-488-9101
Introduction
Mr. Tarter is a banking expert, who specializes in bank and financial institution operations, checking account and lending practices. He has been retained in more than 700 cases and has provided expert testimony at deposition and trial in municipal, state and federal courts as well as at arbitration.

Mr. Tarter is the Managing Director of The Andela Consulting Group, Inc., which specializes in providing management, financial and advisory services involving corporate governance, management, compensation, financial and banking matters. Mr. Tarter has served as a bank president and CEO, on bank and corporate boards, assisted in corporate restructures and has provided advisory services to a diverse group of clients including corporations, law firms, financial institutions and governmental agencies including the United States Small Business Administration.

Areas of expertise include banking (operations, lending and credit cards) financing, bankruptcy, mediation, mergers and acquisitions, embezzlement, checking and saving accounts, lender liability, loans, guarantees, forgeries, ponzi schemes, theft, letters of credit, corporate governance, code of conduct, escrow, foreclosure and loan servicing, subprime and predatory lending residential and commercial.
---
Areas of Expertise
Banking
Bankruptcy
Business
Business Valuation
Construction Lending
Economics
Finance
Forensic Accounting
Fraud Investigation
Mortgages
Payments
Real Estate Finance
White Collar Crime
---
Expert Background
Q:

Please list your professional accreditations, degrees, licenses, and certificates granted:

A:

University of California at Los Angeles, Bachelor of Science degree in Business.

Santa Clara University, Master of Business Administration degree with a specialization in Finance.

Certification, Pepperdine University, School of Law, Institute For Dispute Resolution-Bankruptcy & Mediation Skills.


Q:

Please list your affiliations or memberships in any professional and/or industry organizations:

A:

Los Angeles Bankruptcy Forum
Mr. Tarter has served on Corporate Boards public and private including being appointed during the bankruptcy of First Alliance Mortgage Company to its board of directors

Q:

Please list any teaching or speaking experience you have had, including subject matter:

A:

Mr. Tarter has been an instructor, panelist and guest lecturer for several professional organizations and institutions of higher education, including the following:

American Institute of Banking
American Management Association
Los Angeles City College
United States Small Business Administration
Gonzaga University School of Law
Practicing Law Institute
National Association of Consumer Advocates
Los Angeles Chapter of the American Society of Appraisers
University of Southern California
International Council of Shopping Centers
International Institute of Business and Banking
Los Angeles and Orange County Bankruptcy Forums
Appraisal Institute of Southern California
California Assembly and Senate Judiciary Committies


Q:

Have any of your accreditations ever been investigated, suspended or removed? (if yes, explain)

A:

No

Q:

On how many occasions have you been retained as an expert?

A:

Approximately 1200

Q:

For what area(s) of expertise have you been retained as an expert?

A:

Banking, Corporate Governance, Letters of Credit, Guarantees, Lender Liability, Loan Losses, Asset Based Lending, Real estate loans, Automobile Lending, Automobile Leases, Management, Bankruptcy, Interest Rates, Credit Cards, Fraud, Kiting, Forgery, Credit Damage, Embezzelement, Construction Loans, Commercial Loans, Loan Commitments, Loan Servicing, Foreclosures

Q:

In what percentage of your cases were you retained by the plaintiff?

A:

Approximately 40% by Financial Institutions for Plaintiff and Defense.
Approximately 40% by parties adversary to Financial Institutions.
Approximately 20% misc.



Q:

In what percentage of your cases were you retained by the defendant?

A:

See the above answer.

Q:

On how many occasions have you had your deposition taken?

A:

Approximately 200 times

Q:

When was the last time you had your deposition taken?

A:

January 2013

Q:

On how many occasions have you been qualified by a court to give expert testimony?

A:

Approximately 125 times

Q:

On how many occasions have you testified as an expert in court or before an arbitrator?

A:

Approximately 125 times in State, Federal, & Bankruptcy Courts and before the American Arbitration Association.

Q:

For how many years have you worked with the legal industry as an expert?

A:

20 years

Q:

What services do you offer? (E.g.: consulting, testing, reports, site inspections etc.)

A:

Business Management and Financial Consulting Services involving banking, corporate boards, real estate and corporate finance, business reorganization and turnaround management services.

Q:

What is your hourly rate to consult with an attorney?

A:

Available upon request

Q:

What is your hourly rate to review documents?

A:

Available upon request

Q:

What is your hourly rate to provide deposition testimony?

A:

Available upon request

Q:

What is your hourly rate to provide testimony at trial?

A:

Available upon request

Q:

Please list any fees other than those stated above (E.g.: travel expenses, copy fees, etc.)

A:

Available upon request
---
---
---