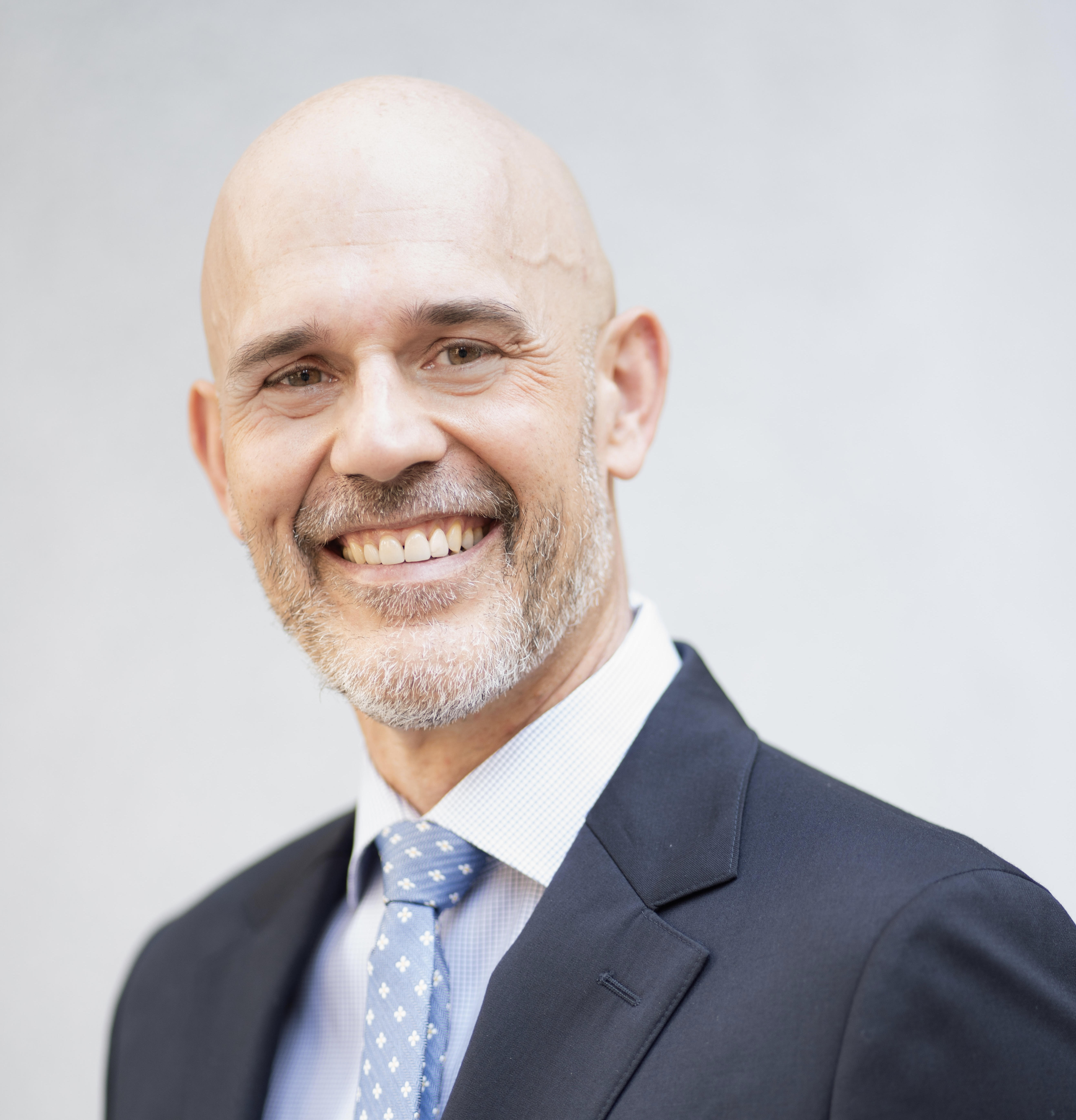 Dr. Teo Ernst, Psy.D., ABPP
Clinical and Forensic Psychologist
1402 Park St. Suite C
Alameda , CA 94501
Introduction
Dr. Ernst specializes in Post-Traumatic Stress Disorder, Competency/Capacity evaluations, and employment evaluations. He in an Assistant Clinical Professor at UCSF and one of fewer than 35 psychologists in California who have undergone the rigorous examination process necessary to obtain Board Certification in Forensic Psychology. As a trauma expert, Dr. Ernst chose to complete an additional year of fellowship training in PTSD at the San Francisco Veterans Hospital.

Dr. Ernst has extensive experience providing forensic services including, but not limited to, competency/capacity evaluations, mitigation and sentencing evaluations, violence risk assessment, employment evaluations, personal injury evaluations, and the assessment of severe mental illness and neuropsychological impairment. Dr. Ernst additionally maintains an active clinical practice.

Dr. Ernst is a member of the Criminal Panel of Psychiatric and Psychological Experts in multiple superior courts. He is a certified Qualified Medical Evaluator for the California Department of Industrial Relations. His past professional experiences including providing treatment and expert testimony as a member of the medical staff of Napa State Hospital, and completing VA forensic evaluations on veteran's alleging psychiatric injury from military trauma.

Please see Dr. Ernst's website, listed above, for a more detailed description of his professional background and areas of expertise.
---
Areas of Expertise
Addiction Medicine
Disability
Emotional Trauma
Forensic Psychology
Military Mental Health
Neurodevelopmental Disorder/Disability
Neuropsychology
Post Traumatic Stress Disorder
Sanity/Competency to Stand Trial
Sexual Harassment/Discrimination
Stress
---
Expert Background
Q:

Please list your professional accreditations, degrees, licenses, and certificates granted:

A:

Licensed Psychologist, CA
Board Certification, American Academy of Professional Psychology
Fellow, American Academy of Forensic Psychology
Psy.D., Wright Institute, Berkeley CA
M.A., Wright Institute, Berkeley, CA
B.A., U.C. Santa Barbara

Q:

Please list your affiliations or memberships in any professional and/or industry organizations:

A:

Assistant Clinical Professor, UCSF Department of Psychiatry
Subject Matter Expert, Qualified Medical Examiner Pre-Test Panel
American Academy of Forensic Psychology
American Psychology-Law Society
Association for Scientific Advancement in Psychological Injury and Law




Q:

Please list any teaching or speaking experience you have had, including subject matter:

A:

Ernst, T: (January 2018) Coping with the Emotional Toll of Legal Practice, presented to the California Minority Counsel Program, Oakland, CA

Ernst, T. (June 2017) Managing Challenging Personalities: A Fiduciaries' Practice Guide, presented to PFAC Annual Conference, Burlingame, CA

Ernst, T., Armstrong, Keith (September 2017): Attachment and EFT Informed Family Therapy, UCSF Intensive Family Therapy Program, San Francisco, CA

Ernst, T. (October 2016) Managing Challenging Personalities: A Fiduciaries' Practice Guide, presented to Professional Fiduciary Association of California, San Rafael, CA

Ernst, T (June 2016) Strategies for Working Effectively in Legal Practice with Mental Illness (June 2016), presented to San Francisco Bar Association, San Francisco, CA

Ernst, T. (January 2016) Client Control, Family Dynamics, and Competency in Estate Planning, presented to Marin Estate Planning Council, San Rafael, CA

Ernst, T. (January 2016) Personal Injury Evaluations: Best Practices and Strategies for Cross Examination, presented to San Francisco Bar Association, San Francisco, CA

Ernst, T. (January 2016) Strategies for Managing and Screening Challenging Client Behavior, presented to San Francisco Bar Association, San Francisco, CA

Ernst, T. Ornstein, E. Busch, A. Li, Sheening. (January 2016) Foundations of Family Therapy, presented to Intensive Family Therapy Program, UCSF, San Francisco, CA

Ernst T. (January 2016) Maintaining Happiness in Legal Practice, presented to San Francisco Bar Association, San Francisco, CA

Ernst T. (January 2016) Maintaining Happiness in Legal Practice, presented to Nixon Peabody Super MCLE Seminar, San Francisco, CA

Ernst T. (September 2015) Evidence Based Assessment of Psychological Malingering, presented to ACE Insurance, Fremont, CA

Ernst, T. (July 2015) Strategies for Managing and Screening Challenging Client Behavior. Webinar presented to Consumer Attorneys of California, San Francisco Chapter, San Francisco, CA

Ernst, T. (February 2015) Attachment Informed Family Therapy, presented to Intensive Family Therapy Program, UCSF, San Francisco, CA

Ernst, T. (October 2014) Posttraumatic Stress Disorder: Symptoms, Treatment, and Occupational Challenges, presented to Financial Industry Regulatory Authority, San Francisco, CA

Ernst, T. Armstrong K. (July 2014) Review of Emotionally Focused Family Therapy and Video Session Commentary, presented to Intensive Family Therapy Program, UCSF, San Francisco, CA

Ernst, T. Armstrong K. (February 2014) Attachment and Emotionally Focused Family Therapy: The Model and Theories of Integration with Structural Approaches, presented to Intensive Family Therapy Program, UCSF, San Francisco, CA

Ernst, T. (January 2014) Maintaining Happiness in Legal Practice, presented to San Francisco Bar Association, San Francisco, CA

Ernst, T. (May 2013) Improving Your Quality of Life at Work, presented to the Appellate Judicial Attorneys Institute, Santa Clara, CA

Ernst, T. (February 2013) Maintaining Happiness in Legal Practice, presented to San Francisco Bar Association, San Francisco, CA

Ernst, T., Armstrong K. (January 2013) Emotionally Focused Couples Therapy and Families, presented to Intensive Family Therapy Program, UCSF, San Francisco, CA

Ernst T., Armstrong K. (September 2012) Review of Emotionally Focused Couples Therapy, presented to Intensive Family Therapy Program, UCSF, San Francisco, CA

Ernst, T (May 2009) EAP Assessment and Intervention with OEF/OIF Veterans, lecture presented to San Francisco Employee Assistance Professional Organization, San Francisco, CA

Ernst, T (February 2009) Posttraumatic Stress Disorder Symptoms and Treatment, internet radio interview conducted by MyExpertSolution.com

Ernst, T (January 2009) Neurobiology of the Stress Response and Stress Reduction Strategies, presented to San Francisco General Hospital Coronary Heart Disease Patient Clinic, San Francisco, CA

Ernst, T (November 2008) Posttraumatic Stress Disorder: Assessment and Intervention with University Students, lecture presented at Notre Dame de Namur University practicum training seminar, Belmont, CA

Ernst, T (November 2008) Understanding and Helping Family Members with Histories of Trauma, lecture presented to National Alliance on Mental Illness (NAMI) San Francisco monthly membership meeting, San Francisco, CA

Ernst, T. (September 2008) Posttraumatic Stress Disorder: Assessment and Intervention with Newly Returning Veterans, lecture presented to Napa Psychological Association, Napa, CA

Armstrong, A., Peterson, C., Ernst, T., Lindner, G. (September 2007) Assessment and Psychotherapy Intervention for Newly Returning Iraq and Afghanistan Veterans, lecture presented to San Francisco Bay Area Coming Home Project at the San Francisco V.A., San Francisco, CA

Ernst, T (July 2007) Case discussant at APA internship psychotherapy seminar, Napa State Hospital, CA

Ernst, T (June 2007) Termination with Psychotic Spectrum Patients in a Community Mental Health Setting, seminar presented to psychology practicum students at Richmond Area Multi-Services, San Francisco, CA

Ernst, T (November 2007) APA Internship Applications and Dissertation Topic Selection, seminar presented to graduate students at the Wright Institute, Berkeley, CA




Q:

Have any of your accreditations ever been investigated, suspended or removed? (if yes, explain)

A:

No

Q:

On how many occasions have you been retained as an expert?

A:

Approximately 200

Q:

For what area(s) of expertise have you been retained as an expert?

A:

Assessment of Post Traumatic Stress Disorder
Personal Injury Evaluations
Employment Evaluations
Assessment of Civil and Criminal Competencies
Violence Risk Assessment and Threat Assessment
Mitigation Evaluations
Capital Sentencing Evaluations
MSO evaluations
Assessment of Neuropsychological Functioning
Assessment of Malingering
Trial Consultation
Treatment Recommendations
Disability Evaluations

Q:

What is your hourly rate to consult with an attorney?

A:

Please contact me for my current rates.

Q:

What is your hourly rate to review documents?

A:

Please contact me for my current rates

Q:

What is your hourly rate to provide deposition testimony?

A:

Please contact me for my current rates

Q:

What is your hourly rate to provide testimony at trial?

A:

Please contact me for my current rates
---
---
---