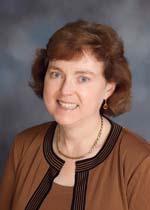 Susanna Von Essen
Merit Medical Evaluations
12103 Anne Street


Omaha, NE 68137
Introduction
A published expert in her field, Dr. Von Essen has over 35 years as an expert in pulmonary medicine. She has served as a leader in medicine through her work as a professor of Internal Medicine at the University of Nebraska Medical Center and worked on various committees and Boards for the betterment of healthcare and research in Internal Medicine, Environmental and Occupational Health, and Pulmonology.

Dr. Susanna Von Essen grew up on a farm in northeast Nebraska, near the town of Pender. She attended the University of Nebraska-Lincoln as a Regents Scholar. Her interest in public health developed during that time when she took a human parasitology class. She went on to study parasitology for a year in Germany as a Fulbright scholar. She received her Doctor of Medicine from Washington University Medical School. She completed her Internal Medicine residency and her Pulmonary fellowship at the University of Nebraska Medical Center. She received her Masters of Public Health in Occupational Medicine from the University of Michigan, Ann Arbor. Dr. Von Essen served as a Professor of Internal Medicine at the University of Nebraska Medical Center until 2020.

Unique cases Dr. Von Essen can address include farm-related agricultural disorders; long-hauler COVID; inhalation injuries such as hydrogen sulfide exposures, chlorine exposures; also can address mold and other indoor air issues (such as carbon monoxide poisoning).

To request more information, please call the Merit Medical Evaluations office (402-827-3001).
---
Areas of Expertise
Independent Medical Examinations
Medical Records
Personal Injury
Pulmonary Medicine
Workers Compensation Insurance
---