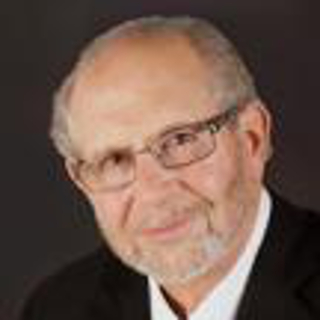 Stephen M. Raffle, M.D.
Stephen M. Raffle, M.D. & Associates
35 Wolfe Grade
Kentfield , CA 94904
Office: 415-461-4845
Fax: 415-461-4039
Introduction
Stephen M. Raffle, M.D., Board Certified Forensic Psychiatrist with over 40 years experience testifying about emotional distress, PTSD, chronic pain, undue influence, testamentary capacity and employment litigation (among others). He has offered expert opinion in over 5000 cases, 700+ depositions, and testifying in 150+ trials in Federal, State, Administrative and Military jurisdictions. Dr. Raffle has consulted for attorneys, insurers, employers and judges. In addition to a successful clinical practice and teaching career at U.C. Medical School, Dr. Raffle has taught attorneys at Hastings College of the Law, postgraduate course "Trial and Appellate Advocacy" for 11 years instructing attorneys about the direct and cross-examination of expert witnesses and consults to attorneys on this subject.

Stephen M. Raffle, M.D. & Associates' expertise includes, but is not limited to the following psychiatric issues which can arise in litigation:

Emotional distress
Intentional and unintentional infliction of emotional distress
Pain and suffering
Post-Traumatic Stress Disorder
Chronic Pain
Traumatic brain injury and other dementias
Malingering
Fitness for duty
Testamentary Capacity
Undue Influence
Risk/Threat Workplace Violence Assessment
Wrongful Termination
Discrimination (ADA and Title VII)
Harassment (sexual, etc.)
Employment Litigation
Medical Malpractice
Catastrophic Injury
Disability
Need for Treatment
Medical Records Review
Assisting Attorneys to Prepare for the cross-examination of mental health expert witness

Dr. Raffle's website (wwww.rafflemd.com) contains commentary and case reflection on expertise in each of the above areas and additional areas of expertise gained over an extensive career.
---
Areas of Expertise
Brain Injury
Emotional Trauma
Forensic Psychiatry
Forensic Psychology
Human Factors Engineering
Human Resources
Independent Medical Examinations (I.M.E.)
Malingering
Medical
Medical Malpractice
Military Mental Health
Neuropsychiatry
Personal Injury
Post Traumatic Stress Disorder
Products Liability
Psychiatry
Sanity/Trial Competency
Sexual Abuse
Sexual Harassment/Discrimination
Stalking
Suicide
Vocational Evaluation & Rehabilitation
Workplace Violence
Wrongful Death
Wrongful Termination
---
References
We are happy to provide attorney references; please call us at (415) 461-4845.
---
---