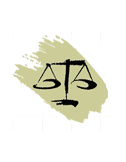 Stephen E. Francis, Ph.D.
Expedient Medicolegal Services
16001 Ventura Blvd. Ste. 115
Encino , CA 91436
Introduction
Stephen E. Francis, Ph.D. has been licensed as a Psychologist in California since 2001 and a Qualified Medical Evaluator since 2007. In the past 10 years, he has performed over 300
AME/QME/IME evaluations.

Dr. Francis earned his B.A in Psychology from the University of Oregon in 1982, an M.A. in Psychology with an emphasis in Behavioral Medicine from the University of the Pacific in 1990. He earned his Ph.D. in Clinical Psychology from the California Institute of Integral Studies in 1999 and subsequently completed a post-doctoral fellowship in Neuropsychology at Laguna Honda Hospital in San Francisco.

In 2016, in an effort to remain up to date on developments in Neuropsychology, he undertook a two-year post-doctoral training in Neuropsychology at the Fielding Graduate University. He is now in the application process for board certification in Neuropsychology.

Dr. Francis has dedicated his decades-long clinical focus to the intersection of psychology and medicine. He has worked in hospitals and pain clinics as well as private practice specializing in the neuropsychological assessment of adults and older adults, the psychological treatment of chronic pain disorders, and rehabilitation psychology. He has provided consultation on curriculum development and business practices to multidisciplinary pain programs and helped them develop biofeedback programs.

He is the former Chief of Neuropsychology at Kentfield Rehabilitation Hospital, a former President of the Biofeedback Society of California, and a previous Clinical Instructor in the Department of Diagnostic Sciences at the University of the Pacific School of Dentistry.

He continues to maintain a clinical private practice devoted to pain disorders, somatic symptom disorders including medically unexplained symptoms, and neuropsychological evaluations for mild traumatic brain injuries, heavy metal and pesticide exposure, and neurodegenerative conditions. He has performed over 1000 psychological evaluations for spine surgeries and implantable technologies and continues to provide these services.

Dr. Francis has performed over 300 QMEs and AMEs in the California Workers Compensation system. He has provided medicolegal opinions in personal injury cases as well as federal workers compensation cases. He has been deposed over 30 times.

His recent lectures include Premorbid Estimates of Functioning in Neuropsychology, The Neuropsychological Effects of Heavy Metal and Pesticide Exposure, and The Use of Symptom Validity Tests and Performance Validity Tests in Forensic Neuropsychology Cases.

He maintains professional membership in the American Psychological Association Divisions 22 (Rehabilitation Psychology) and 40 (Neuropsychology), the California Psychological Association (Division VIII, Neuropsychology), the National Academy of Neuropsychology, the Northern California Association of Pain Psychologists, and the Northern California Neuropsychology Forum.
---
Areas of Expertise
Behavioral Science
Brain Injury
Lead Poisoning
Neuropsychology
Occupational/Environmental Health
Pain Management
Psychology
---
---
---