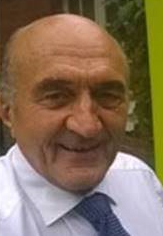 Dr. Stephen P. Castell
CASTELL Consulting
PO Box 270529


San Diego, CA 92198
Introduction
Dr Stephen Castell CITP MEWI is an award-winning independent ICT expert witness, management consultant and project manager professional, with extensive experience in risk assessment, quality assurance, and dispute resolution. International Reputation and References. Accredited Member, Forensic Expert Witness Association, Los Angeles Chapter. Software Inspection, Expert Report, Forensic Systems Analysis, Contract Review, Oral Evidence in Court, Project Management, Computer Crime/Evidence/Forensics, Patents/Trade Secrets. Working closely with legal counsel, Dr Castell has achieved highly effective outcomes for clients, including in re the largest software implementation/failure contract actions to come to trial. Also a pioneer of the UK OTC Market, he is a Panelist on CryptoBlockTV, the new program professionally covering Blockchain, Cryptocurrencies, Smart Contracts and Distributed Ledger Technology: https://vimeo.com/user36208838/review/257927211/7ff86eed15.

Recent Case Involvement:
Dr Stephen Castell CITP, award-winning international Professional ICT Consultant and Expert has acted as expert witness in an unusual medical equipment procurement litigation of relevance to the current Covid-19 pandemic and its profound clinical and hospitalisation implications. The court case, specific details of which cannot be given since the matter is subject to Confidentiality Hearing strictures, was over a dispute concerning due and diligent process undertaken by a major Hospital Management Group, the Defendant in the action, in issuing a Tender for complex diagnostic units, and the Group's selection of the bid put in by a US corporation, a leader in its field. That winning bid was challenged by a Claimant, another US corporation, a market competitor to the winning company. The dispute hinged on whether or not the operational computer software of the winning bidder's units was compliant with the Hospital Management Group's strict Tender stipulation that the software had to be identical across all versions of the equipment to be supplied in meeting the Tender requirements. Dr Castell's investigation and analysis of the operational software involved, and his opinion as to the extent that the software was compliant with the strict Tender condition, provided insight and assistance to the parties in reaching a satisfactory settlement.
---
Areas of Expertise
Computers
Cryptocurrency
Cybersecurity
Electronic Discovery
Information Technology
Intellectual Property
Internet
Multimedia
Software
Software Engineering
Telecommunications
---
---
---
---