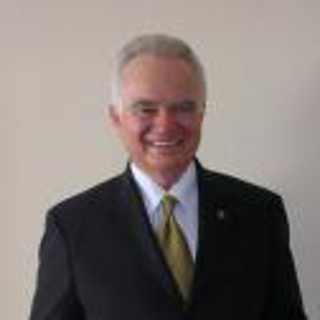 Stan Kephart
Kephart Consulting, LLC
Introduction
Unrivaled qualifications in Police and Security Best Practices. Olympic Games Security Administrator, Retired Police Chief, Probation Chief, & Concert Public Safety Director. Qualified in Large Public Venue Policing & Security, Preempting School Shootings, Incident Command Systems (NIMS) at major crimes & disasters, Workplace Violence, Security Management & Crowd Control, In-custody Deaths, Terrorism, Gangs, TASERS. Experienced in high-profile cases in Premises Liability and Crime Foreseeability cases for restaurants, nightclubs, retail/malls & convenience stores, hotels, casinos, rodeos, apartments, hospitals, & parking lots. All aspects of Indian Country Policing and Security, including Casinos.

QUALIFICATIONS - Retired Police Chief Stan Kephart has 42 years of diverse experience as a Law Enforcement/Security professional. Chief Kephart began his career as a Police Officer serving with distinction in two major city police departments, where he developed expertise in Police Practices and Administration, along with Sports and Special Event Security Crowd Control. This experience resulted in his being selected as Security Administrator for the highly successful 1984 Olympic Games in Los Angeles, where he distinguished himself as an International Security Expert. Returning to Law Enforcement at the conclusion of the Games, Chief Kephart became a California Police/Fire Academy Director and Dean of Administration of Justice and Fire Science. Subsequently, Chief Kephart developed his diverse experience further as a California County Undersheriff, where he administered the operations of the Jail, Patrol Division & Investigations. As a California Chief Probation Officer, Chief Kephart was responsible for a 220-bed state-of-the-art juvenile detention facility. As a Tribal Public Safety Director/Police Chief, Chief Kephart was responsible for the 2nd largest Tribal police agency in the country with Federal, State, and Tribal jurisdiction. In 2010 Chief Kephart became the first non-Native American to be awarded the prestigious National Native American Law Enforcement Association Chief of the Year Award for his service after his Department became a national model for Fusion Center Participation.

Chief Kephart has been retained as a Consultant/Expert Witness and is Court Qualified in the areas of Police and Security Best Practices, Use of Force and Tactics, Corrections, and Probation Administrative Practices and Operation Procedures in State, Federal, and Tribal Court. Chief Kephart's expertise in Premises Liability/Foreseeability of Harm, School, and Workplace Violence is unparalleled. He is an International Security Expert in Sports and Large Event Security, and in 2011, led the Security Opening of a Major League Baseball facility. Between 2011 & 2023, Chief Kephart was the Chairman of the Board & CEO of IBIS2, a preemptive School Shooting Platform.
* * * * * *

POLICE PRACTICES - Since the mid 70's, Chief Kephart has been retained as an expert witness in numerous cases and has qualified as an expert in police practices and operations in State, Federal, and Tribal courts, where he has provided testimony in Police and Security administrative and operational best practices and for standards in negligent hiring, training, retention, and supervision. Due to his experience as a police officer and a chief administrator, Chief Kephart has a balanced perspective on expectations of performance for police and security officers. Chief Kephart is a "cops' cop" with a street perspective who is current regarding state-of-the-art administrative policy and disciplinary practices related to police and security operations. As a Police Chief, he is experienced in Incident Command Systems (NIMS) at major crimes and disasters (floods, fires...). By virtue of his tenure as a Tribal Chief of Police, Chief Kephart specializes in Tribal Police Operations on Federal enclaves. As a former Undersheriff and Chief Probation Officer, Chief Kephart is court-certified as an expert witness in corrections and probation administrative and operational practices.


SPORTS AND LARGE EVENT POLICING AND SECURITY - As former Security Administrator of the 1984 Olympic Games in Los Angeles, Chief Kephart distinguished himself as an international security expert. As Security Administrator for the Games of the 21st Olympiad, he was responsible for the Security Consortium that, ultimately, qualified, hired, and trained the 21,000 Security Guards he deployed and managed at the Villages, Venues, and Transportation System for the Games in 6 southern California counties, Annapolis, Maryland, Stanford and Harvard Universities. Chief Kephart had primary responsibility for the development of the training of both security and police for the 53 practice sites and venues that were contracted for the Games. Incident Commander for large sporting events and concerts throughout his career.

In March of 2011, Chief Kephart was chosen by the International Center for Sport Security in Doha, Qatar as one of 150 Worldwide Security Officials invited to the First International Sports Security Conference. This international symposium featured sports celebrities such as Monica Seles, and Olympian Michael Johnson, World Government Officials, and sports business persons, such as the Executive Vice President of the World Bank, and the Secretary General of INTERPOL. Upon his return from Qatar, Chief Kephart led the security opening of the Salt River Fields at Talking Stick Major League Baseball facility in Scottsdale, Arizona, the Spring Training home of the Colorado Rockies, and the Arizona Diamondbacks. This new facility is, currently, the first and only Major League baseball facility located on Tribal land. This accomplishment was chronicled in the international Sports publication "Sport Pro" in a June 2011 feature article.

Currently, Chief Kephart is working on a comprehensive program designed to share his knowledge in the mitigation of fan violence at sports venues and large public assemblages. This system can also be modified to include school security, airports, ports, and casinos.


SECURITY//PREMISES LIABILITY/CRIME FORESEEABILITY - In the mid 70's, Chief Kephart developed a preemptive standard of care model for Business Security and Property Owners based on realistic expectations of potential harm to an invitee population. This model is based on the analysis and documentation of a client's business profile. Chief Kephart recently entered into an agreement with a Fortune 500 company to implement this preemptive program designed to create appropriate security measures at business locations based on factual analysis and documented trends. The cost-effective foundation of this preemptive program is designed to implement security changes at individual business locations, working with law enforcement and security resources to deter, detect, and close on crimes for commercial and retail businesses.

EXPANDED AREAS OF EXPERTISE
• Police/Security Officer best practices standards
• Police/Security Officer negligent hiring, training, retention supervision
• Police/Security Officer policy and operational standards
• Police/Security training and disciplinary standards regarding the use of force, driver training, and officer on-duty and off-duty conduct
• Police information management systems, including Fusion Centers.
• Police Officer disciplinary investigations and hearings
• Tribal police operational standards and practices
• Sports and Special Event management and crowd control
• Sports and Special Event access management and parking control
• Sports and Special Event police /security coordination
• Sports and Special Event violence mitigation standards
• Premises foreseeability of harm audits and mitigation measures
• Premises master planning for preemptive security systems
• Premises threat assessment vulnerability
• Corrections and probation administrative and operational practices
. Workplace violence
. Transportation Security
---
Areas of Expertise
Alarms
Apartment/Condominium Security
Bars/Lounges/Night Clubs
Crime Foreseeability
Crime Scene Analysis
Criminology
Crowd Control
Deadly/Excessive Force
Drug Enforcement
Emergency Communications & 911
Gangs
Hospital Security
Hotel Security
Inadequate/Negligent Security
Informants
Jail Suicide
Jails & Prisons
Law Enforcement
Parking Lots/Garages
Police Procedures
Premises Liability
Restaurant Security
Retail Security
School Security
Security Guards
Security Management
Special Event Security
Surveillance
Terrorism
Transportation Security
Violent Crimes
Workplace Violence
---
Expert Background
Q:

Please list your professional accreditations, degrees, licenses, and certificates granted:

A:

EDUCATION:

Bachelor of Arts – Public Service
Master of Arts – Education (Thesis in "Police Use of Force")

LICENSES AND CERTIFICATES

California Peace Officers Standards & Training – Basic, Intermediate, Advanced, & Management Certification
Arizona POST Executive Credential
California Specialized Training Institute – Officer Survival Internal Security Course Certificate
3rd Degree Black Belt – Shotokan, Karate
California Correctional Administrator Certification
Field Evidence Technician Certification
Community College Supervisor Certification
California Lifetime Teaching Credential
Employee Due Process Just Cause Certification
California Sheriffs Jail Management Certification
Bureau of Indian Affairs Federal Law Enforcement Certification
Collapsible Baton Instructor's Certification
Community College Life Time Teaching Credential
California Emergency Management Systems Certification
Child Abuse Investigator Certification
Positional Restraint Asphyxia Certification (Devane Method)
Americans for Effective Law Enforcement – Expert Listing Police, Corrections, and Probation Practices
Employee Due Process Just Cause Certification
National Incident Management Certification Hazardous Materials
Appointed State Adjutant General as Lt. Colonel assigned to the Office of the California Adjutant General's Office to provide Homeland Security training for vital point security.
Arizona Peace Officers Standards and Training Police Chief Certification
Emergency Management Institute Graduate for all law enforcement Incident Command Systems ICS-100-800(NIMS)

Q:

Please list your affiliations or memberships in any professional and/or industry organizations:

A:

International Association of Chiefs of Police (Past Indian Country Vice President)
American Society for Industrial Security - ASIS International
CEO, Intelligence Based Integrated Security Systems
One of 150 International Experts invited to the Qatar Sports Fan Violence Conference
FEMA Incident Command Systems Certifications - NIMS/SIMS
California Peace Officers Standards and Training – Charter member of the Peace Officer Killing and Serious Assault Commission
United States Karate Association – Certified Self-Defense Instructor
Certified Koga Method Police Self-Defense Instructor
California Police Self-Defense Instructors Association Charter Member


Q:

Please list any teaching or speaking experience you have had, including subject matter:

A:

Former Director of two of California's Peace Officer Standards and Training Academies (P.O.S.T.), providing training and certification for Basic and Advanced Police training, Corrections training, and Fire Fighter and Hazardous Materials training. Self-assigned (while a Police and Fire Academy Director and Dean of Administration of Justice and Fire Science) to teach laws of arrest, search and seizure, ethics, pursuit driving, and defensive tactics instructor in the Police Academy
Defensive tactics, pursuit driving instructor in California community colleges (ask for Resume for a complete list of assignments)


Q:

Have any of your accreditations ever been investigated, suspended or removed? (if yes, explain)

A:

No

Q:

On how many occasions have you been retained as an expert?

A:

I have testified in Federal, State, and Tribal courts not less than 350 times, where I have been certified as an expert in Police and Security Best Practices, Correctional, and Probation practices. I provided testimony regarding operational and administrative issues in use of force standards and training /excessive force, police discipline, officer safety, criminal investigations, gangs, Fusion Center operations, Police intelligence, officer-involved shootings, narcotics investigations, Vice operations, law enforcement training standards, police, search and seizure, internal affairs investigations, law enforcement communications, search warrants, chemical agents, impact weapon usage, high-risk entry, Federal law enforcement jurisdiction in Indian Country, police vehicle pursuits, premises liability foreseeability of harm, workplace violence, sports and large public assembly events including concerts, car shows, and public meetings. Security in casinos, restaurants, hotels, hospitals, and schools.

Q:

For what area(s) of expertise have you been retained as an expert?

A:

I have 35 years of experience and specialize in the field of sports and entertainment venue policing and security in relation to crowd control and crowd management. Specific knowledge in the areas of foreseeability of harm and police and security best practices, risk assessment, school security, sports fan violence, risk assessments, cost-effective security audits, police administration and training, workplace violence, terrorism, security guards, security in nightclubs, casinos, malls, rodeos, hospitals, restaurants, hotels and schools, incident command systems. I have published on such topics as Olympic Games security standards, police use of force, public safety, special event security, electronic monitoring, crowd control and crowd management, lethal force, and Indian Country policing and security in casinos. I have testified no less than 95 times on these topics, as well as police and security training and disciplinary standards.



Q:

In what percentage of your cases were you retained by the plaintiff?

A:

40%

Q:

In what percentage of your cases were you retained by the defendant?

A:

60%

Q:

On how many occasions have you had your deposition taken?

A:

Not less than 200 times (estimate)

Q:

When was the last time you had your deposition taken?

A:

April 2023

Q:

On how many occasions have you been qualified by a court to give expert testimony?

A:

With 48 years of Law Enforcement service and Security experience, on numerous occasions in both the areas of Policing and Security Best Practices.

Q:

On how many occasions have you testified as an expert in court or before an arbitrator?

A:

Not less than 350

Q:

For how many years have you worked with the legal industry as an expert?

A:

1968 - 1997 Expert witness in Security and Police Best Practices. Additionally, employed in the Administration of Justice
1998 - 2011 Active law enforcement officer retiring as a Chief of Police
2011 - PRESENT Expert witness in Security and Police Best Practices, specializing in Sports and Special Event Policing and Security

Q:

What services do you offer? (E.g.: consulting, testing, reports, site inspections etc.)

A:

Case consultation, deposition and case preparation, suggested questions for opposing experts, expert witness trial testimony, policy review, security audits, report review, site surveys in police administrative and operational practices, security premises liability, foreseeability of harm, sports and large public assemblages' security, risk assessment and audits

Q:

What is your hourly rate to consult with an attorney?

A:

Please call or email to request all fees.

Q:

Please list any fees other than those stated above (E.g.: travel expenses, copy fees, etc.)

A:

Please call or email to request fees.
---
---
References
1. Nicholas Walls, Esq.
Hanger, Steinberg, Shapiro & Ash
Woodland Hills, CA
(818) 226-1222


2. Charles Slyngstad, Esq.
Los Angeles, CA
(213) 236-0600
cslyngstad@bwslaw.com

3. Alexandra N. Selfridge, Esq.
(858) 675-0301
selfridge@thegreenfieldlawfirm.com


Please call to request further references.


---
---