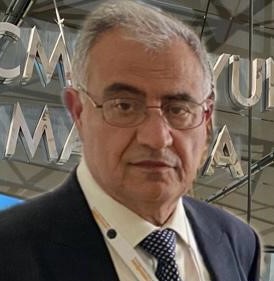 Dr. Shakir R Shatnawi
Shatec Engineering Consultants
7064 Tarvisio Way


El Dorado Hills, CA 95762
Mobile: 916-990-6488
Office: 916-790-1158
Introduction
Ph.D. in civil engineering-transportation engineering. I provide expert witness services in traffic engineering, highway design, roadway design, pavements, design standards, traffic control devices, accident analysis (trucks, cars, motorcycles, bicycles, pedestrian), safety standards, construction work zone accidents, construction safety, safety operating procedures, roadside hazards, signage, sight distance requirements, road defects, pavement surface conditions (e.g. friction, skid resistance, surface discontinuities, cracking, rutting, defects, potholes and roughness), construction specifications, materials, guidelines, policies, airports, drainage, asphalt, concrete, soil, repairs, maintenance, inspections, rehabilitation, construction quality, construction claims, inspection, settlement, dispute resolution, failure investigations, forensic engineering, ADA requirements and code violations. Knowledge and experience in national standards (e.g. AASHTO, FHWA, MUTCD, Public Agency Standards).
---
Areas of Expertise
Accident Investigation
Accident Reconstruction
Bicycle
Building Codes
Civil Engineering
Concrete/Cement
Construction
Construction Damages
Construction Site
Design Engineering
Driver Behavior
Failure Analysis
Fatigue
Forensic Engineering
Geotechnical Engineering
Human Factors
Materials
Motorcycles
Scheduling Delay & Analysis
Slip, Trip & Fall
Statistics
Traffic/Highway Safety
Transportation Engineering
---
Expert Background
Q:

Please list your professional accreditations, degrees, licenses, and certificates granted:

A:

Ph.D. in Civil Engineering - Transportation Engineering
M.S. in Civil Engineering - Construction Engineering
B.S. in Civil Engineering
Professional Engineering License

Q:

Please list your affiliations or memberships in any professional and/or industry organizations:

A:

Member of the Forensic Expert Witness Association.
Expert Panel Member of the national NCHRP Transportation Research Board on Long-Range Strategic Issues Affecting Preservation, Maintenance and Renewal of Highway Infrastructure.

Q:

Please list any teaching or speaking experience you have had, including subject matter:

A:

Taught various classes at California State University including Transportation Engineering, Traffic Engineering, Traffic Safety and Highway Engineering.
Taught various classes at National University on statistics and operation research.
Delivered numerous presentations at national and international conferences and seminars.
Conducted numerous training classes to contractors and engineers on highway construction, pavement design, asphalt and concrete.


Q:

Have any of your accreditations ever been investigated, suspended or removed? (if yes, explain)

A:

No

Q:

For what area(s) of expertise have you been retained as an expert?

A:

Highway Design, traffic Engineering and transportation engineering. Traffic accidents (pedestrian, car, truck, motorcycle and bicycle), slip & fall accidents, highway defects, construction defects, specifications, sight distance, friction, skid resistance, design requirements, traffic control, traffic safety, construction zone accidents, pavement standards, material defects, maintenance standards, asphalt quality, concrete quality, concrete cracking.

Q:

In what percentage of your cases were you retained by the plaintiff?

A:

75%

Q:

In what percentage of your cases were you retained by the defendant?

A:

25%

Q:

What services do you offer? (E.g.: consulting, testing, reports, site inspections etc.)

A:

Engineering consulting, highway design, traffic engineering, site inspection, engineering analysis, traffic accident analysis, pavement engineering, friction, skid resistance, highway standards, sight distance and obstruction analysis, maintenance practices, traffic engineering safety, traffic control plans, forensic investigations, construction quality, construction defects, and ADA compliance.
---
---
---
---