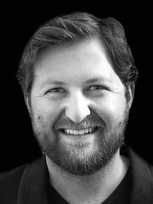 Dr. Ross Levin, MD
rlevin1016@gmail.com


Santa Barbara, CA 93105
Introduction
Dr. Levin is a full-time practicing Emergency Physician who provides consultation for chart reviews, expert witness depositions, and testimony.

Dr. Levin is board certified by the American Board of Emergency Medicine (ABEM) and he completed his Emergency Medicine Residency training at the University of California San Francisco and San Francisco General Hospital.

Dr. Levin is familiar with the standard of care for Emergency Physicians and physician extenders (physician assistants & nurse practitioners) working as emergency medicine providers. He can express opinions in the areas of medical malpractice, personal injury, negligence, standard of care, and causation. Dr. Levin is involved in both plaintiff and defense cases.

He has work experience at a Level 1 trauma center, mid-sized community emergency department and a rural, critical access emergency department.

He is an actively practicing experienced Flight Physician providing acute medical care during helicopter search and rescue missions. ATLS, ACLS, BLS, and PALS certified.
---
Areas of Expertise
Burn Injury
Coronavirus
Emergency Medical Services
Emergency Medicine
Medical Malpractice
Personal Injury
Physician Assistants
Urgent Care
Wrongful Death
---
Expert Background
Q:

Please list your professional accreditations, degrees, licenses, and certificates granted:

A:

Board Certified in Emergency Medicine by the American Board of Emergency Medicine
California Medical License
Drug Enforcement Agency License
Basic Life Support (BLS)
Advanced Cardiac Life Support (ACLS)
Advanced Trauma Life Support (ATLS)
Pediatric Advanced Life Support (PALS)


Q:

Have any of your accreditations ever been investigated, suspended or removed? (if yes, explain)

A:

No
---
---
---