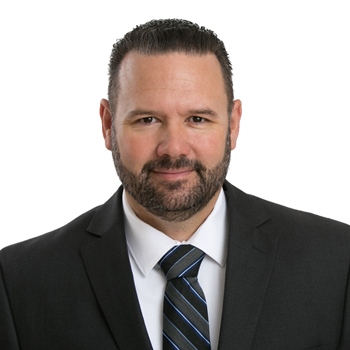 Roland Hoover
Robson Forensic, Inc.
Introduction
Roland Hoover is a motorcycle expert with experience in both the motorcycle and automotive industries. His career includes more than 20 years of engineering experience at OEM vehicle manufacturers, aftermarket parts manufacturers, racing teams, and specialty performance tuners. Roland applies his expertise to forensic casework involving motorcycle and automotive crash investigations, failure analysis of vehicle systems and components, vehicle crashworthiness, and issues involving driver/rider actions.

As a Research & Development Engineering Manager at Performance Machine, Roland was responsible for the development and testing of a wide range of motorcycle parts/components, including wheels, drivetrain, steering, braking, suspension, and electronic systems. In addition to new product development, Roland was also responsible for root cause and finite element analysis investigations into product failures and consumer complaints. Earlier in his career, Roland worked for a small performance tuning shop that specialized in the import and modification of motorcycles; in this role, Roland was responsible for the teardown, fabrication of custom components, rebuild, ride testing, and inspection of complete motorcycles including engines and suspension.

Roland's automotive experience includes chassis, suspension, brakes, steering, and electronic driver aids. As a Senior Engineer at Hyundai Kia, Roland was responsible for continuous improvement of vehicle handling and safety. He performed SAE and proprietary tests to discover and improve weaknesses in physical components and software designs related to Electronic Stability Control, Electronic Braking Dynamics, Anti-lock Brake Systems, and more. Roland's earlier experience in automotive engineering includes chassis and suspension development for Dodge Motorsports, design engineering with K&N Engineering, and suspension design for a small off-road racing team.

Roland earned his bachelor's degree in mechanical engineering from California State Polytechnic University. A consummate mechanic, Roland began repairing, designing, and building mechanical equipment at a young age on his parents' farm. To this day, Roland continues to repair and modify his own vehicles, including cars, trucks, motorcycles, and bicycles.
---
Areas of Expertise
Accident Reconstruction
All Terrain Vehicles (ATV)
Automobile Mechanical & Body Repair
Automotive Engineering
Bicycle
Motorcycles
UTV (Utility Vehicles, Side by Sides)
---
---
---