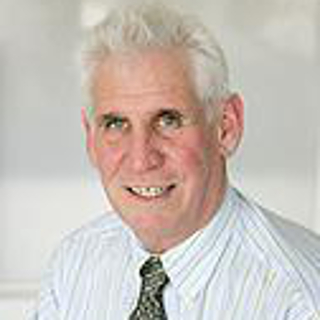 Dr. Robert H Odell
Robert H. Odell, Jr., MD, PhD, Inc.
8084 W Sahara Ste B


Las Vegas, NV 89117
Office: 702-257-7246
Fax: 702-257-7129
Introduction
Dr. Odell is a Stanford and UCLA trained practicing anesthesiologist and pain management physician, board certified in both. He also holds a PhD in Biomedical Engineering from Stanford and has published in the electromedicine literature. He has actively been practicing pain medicine for the past six years, and a large percentage of his practice has involved medical-legal cases.

His experience includes more than 30 depositions and trials. His goal as a treating expert is to provide an accurate assessment of a patient's condition, to treat if possible, and to enable attorneys to make reasonable, informed decisions about the case. As a non-treating (outside) expert, his goal is to provide an accurate and honest assessment of a case regardless of for which "side" he has been hired.
---
Areas of Expertise
Anesthesiology
Pain Management
---
Expert Background
Q:

Please list your professional accreditations, degrees, licenses, and certificates granted:

A:

MD, PhD (Biomedical Engineering) Stanford Univ School of Medicine 1976
State medical licenses in AZ, CA, NV, NY, GA, FL, TN (pending)
Board certified in pain medicine (American Board of Pain Medicine)
Board certified in anesthesiology (American Board of Anesthesiology)
Certification of American Board of Interventional Pain Physicians in Fluoroscopy and Radiation Safety

Q:

Please list your affiliations or memberships in any professional and/or industry organizations:

A:

ASA, ASRA, ASIPP, AAPMedicine, AAPManagement

Q:

Please list any teaching or speaking experience you have had, including subject matter:

A:

Please see CV - several citations listed in fields of lumbar decompression, pain management/medicine, electromedicine, electroanalgesia

Q:

Have any of your accreditations ever been investigated, suspended or removed? (if yes, explain)

A:

None

Q:

On how many occasions have you been retained as an expert?

A:

>30

Q:

For what area(s) of expertise have you been retained as an expert?

A:

Pain medicine, anesthesiology

Q:

In what percentage of your cases were you retained by the plaintiff?

A:

At this time, nearly 100% since my prior practice included 50% PI. However, I am very interested in working for the defense as well, and seek to balance my experience by seeking the truth!

Q:

In what percentage of your cases were you retained by the defendant?

A:

0% - see above statement.

Q:

On how many occasions have you had your deposition taken?

A:

>30

Q:

When was the last time you had your deposition taken?

A:

several months ago

Q:

On how many occasions have you been qualified by a court to give expert testimony?

A:

3-4

Q:

On how many occasions have you testified as an expert in court or before an arbitrator?

A:

3-4

Q:

For how many years have you worked with the legal industry as an expert?

A:

> 5 years

Q:

What services do you offer? (E.g.: consulting, testing, reports, site inspections etc.)

A:

consulting, unbiased pre-case analysis (record reviews), treating expert testimony, consulting expert testimony

Q:

What is your hourly rate to consult with an attorney?

A:

Initial discussion of case - no charge; verbal or written report to attorney - $500/hr

Q:

What is your hourly rate to review documents?

A:

record review - $500/hr

Q:

What is your hourly rate to provide deposition testimony?

A:

depo and trial - $750/hr

Q:

What is your hourly rate to provide testimony at trial?

A:

depo and trial - $750/hr

Q:

Please list any fees other than those stated above (E.g.: travel expenses, copy fees, etc.)

A:

Copy fees - usually n/a; travel expenses - actual; if testimony out of town - negotiable minimum (since I would be away from my practice)
---
References
Stratigakos & Wilson, P.L.
Susan Wilson
412 E, Madison St Ste 814
Tampa, FL 33602
813-226-0067

Patrick M. DeLong
Wicker, Smith, O'Hara, McCoy & Ford, P.A.
Bank of America Center, Suite 1000
390 North Orange Avenue
Orlando, FL 32801
(407) 843-3939
(407) 649-8118 Fax

George T. Bochanis (Las Vegas, NV)
631 South Ninth Street
Las Vegas, NV 89101
702-388-2005
www.lvaccident.com





---
---