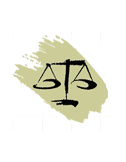 ROBERT LUCAS
Northern California including Sacramento, San Francisco as well as Los Angeles &


San Diego County, CA 92103
Mobile: 916-698-0679
Office: 510-210-1379
Fax: 916-670-1660
Introduction
Mr. Lucas is a construction licensing expert with nearly 30 years' licensing experience. He worked previously for the California Contractor's State License Board (nearly 14 years) where he held various capacities, including serving as a construction investigator, supervisor, and Deputy Chief. His experience includes: investigation of consumer complaints, the conduct of sting and sweep operations, public speaking, administering the industry expert program, contractor education seminars, and licensing administration/enforcement. He has successfully testified in hundreds of cases concerning California licensing requirements including but not limited to: unlicensed contracting, proper license classifications, construction deficiencies/defects, public and private works contracts, home solicitation sales contracts, home improvement contracts, commercial/building contracts, prime and subcontract liability, commercial general liability insurance and surety/bond claims, administrative investigations, applications for licensure, formation of business entities, civil and criminal matters, and mediation and arbitration of disputes.

Mr. Lucas, in addition, also served as a Civil Engineering Project Manager and Administrator in Business Licensing and Zoning. Mr. Lucas's mission is to provide his clients with sound and timely resolution to their disputes, bringing to his clients the advantages and insights of employment in both public and private sectors with proven experience as a construction professional, government official, and government regulator.
---
Areas of Expertise
Building Contractor Liability
Construction
Construction Damages
Construction Insurance
Construction Safety
Construction Site
Contractor's Licensing
---
Expert Background
Q:

Please list your professional accreditations, degrees, licenses, and certificates granted:

A:

M.B.A., B.S., Master's Certificate (Marketing Analytics), Certificate (Health Informatics), Human Resources Management Certificate, Executive Leadership Certifications, International Code Council, Title 24 California Building Standards Code, Financial Valuation Analyst, Nuclear Density Testing Certification, Concrete Testing Certification, Architectural Design, and Machine Drafting.
---