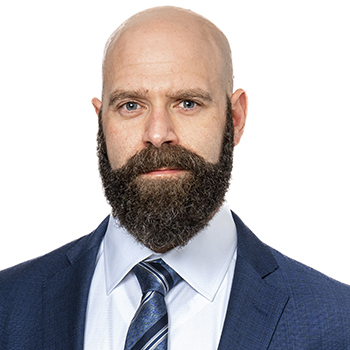 Richard Murray, P.E.
Robson Forensic, Inc.
Introduction
Richard Murray is a Mechanical Engineer and industrial safety expert with vast expertise across product design, automation, and guarding; manufacturing processes; and other complex mechanical devices and systems. Richard's forensic casework at Robson Forensic focuses on issues surrounding machine and industrial safety, business interruption claims, and intellectual property disputes.

Richard's expertise spans a broad range of machinery types, automation solutions, and industrial systems. He has designed large and small equipment for use in consumer products, industrial processes, and military applications. Richard worked as a machinist, weldor, and fabricator while earning his engineering degree, then went on to spend nearly two decades working in the design, integration, installation, troubleshooting, and maintenance of custom industrial machinery. He was involved in the research and development of novel mechanical systems, and has spent time in academia as a physics and engineering science instructor to undergraduates.

Richard is a licensed Professional Engineer with a Mechanical Engineering degree from Stony Brook University. He is a Certified Solidworks Professional (CSWP), holds multiple U.S. Patents, and has been published in a multitude of scientific and technical publications.
---
Areas of Expertise
Design Engineering
Equipment & Machinery
Failure Analysis
Forensic Engineering
Industrial Engineering
Machine Guarding
Mechanical Engineering
Products Liability
Professional Engineering
Welding
---
---
---