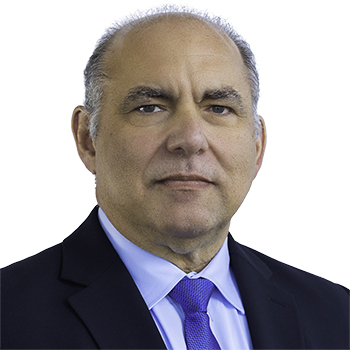 Rene Basulto P.E., MSEM, CGC, C.F.E.I.
Robson Forensic
Introduction
Mechanical Engineer & Building Systems Expert

Rene Basulto is a Mechanical Engineer & Building Systems Expert with 40 years of experience in the design, construction and maintenance of building systems, including HVAC, plumbing, industrial systems, and fire protection systems. Rene is a Licensed Professional Engineer in multiple states, and is a Licensed General Contractor and Certified Plans Examiner in the state of Florida.

His diverse career experience has included a variety of commercial and residential properties, as well as education, healthcare, supermarkets, gas stations, pharmaceutical and food processing facilities. For over 15 years, Rene has managed his own engineering firm in the Miami area, in addition to having worked for a number of nationally recognized engineering firms including The Trane Company, where he was responsible for coordinating training programs for Trane personnel and dealers, and provided technical and educational support to HVAC Contractors and Engineers.

Rene is an adjunct professor in the School of Architecture at the University of Miami, where he teaches both graduate and undergraduate level courses in building systems.
---
Areas of Expertise
Aquatics
Building Codes
Construction
Construction Site
Explosions
Fire
Hydraulic Engineering
Mechanical Engineering
Plumbing & HVAC
---
---
---