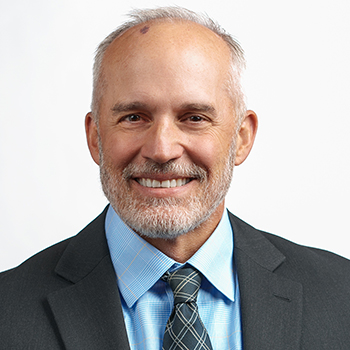 Randy G. Reese, Ph.D.
Robson Forensic, Inc.
Introduction
Dr. Randy Reese is a licensed clinical neuropsychologist. He earned his Ph.D. in Clinical Psychology from Pacific Graduate School of Psychology in Palo Alto, CA, and completed his postdoctoral fellowship in neuropsychology at the University of Washington, Department of Rehabilitation Medicine. As an expert at Robson Forensic, he applies his expertise to forensic casework involving cognitive assessments of individuals with acquired brain injuries, standard of care disputes for psychological services, and professional negligence claims.

Dr. Reese is registered with the Association of State and Provincial Psychology Boards (ASPPB), enabling him to work in any state participating in the Psychology Interjurisdictional Compact (PSYPACT). He holds state licenses in Virginia, Maryland, and Utah, and he has met the requirements to perform telehealth/remote mental health and neuropsychological assessments.

During his 22-year tenure in the U.S. Navy, Dr. Reese developed expertise as a mental health care provider, as well as developing policies and procedures on a national level at Navy Medicine Headquarters. He is experienced performing Fitness for Duty assessments to determine cognitive ability to perform routine and specialized job tasks. Dr. Reese regularly selects and administers standardized neuropsychological testing to assess the cognitive functioning, particularly following concussions (mild traumatic brain injury) and other acquired brain injuries, quantifying functional impact and prognosis following injury. Acquired brain injuries may arise from structural damage to the brain resulting from physical trauma, hypoxia, chemical exposure, drug overdoses, and post-medical procedures, among others.

Dr. Reese is experienced in the clinical diagnosis of Post Traumatic Stress Disorder (PTSD) and assessing the residual emotional and cognitive effects of sexual abuse, physical abuse/violence, and emotional trauma. In addition to performing neuropsychological and psychological assessments of patients, Dr. Reese has supervised behavioral health professionals in their duties and can speak to the standard of care for mental health professionals.
---
Areas of Expertise
Brain Injury
Emotional Trauma
Fitness for Duty Evaluation
Military Mental Health
Neuropsychology
Post Traumatic Stress Disorder
Psychology
Sexual Abuse
Stress
Vocational Evaluation & Rehabilitation
---
---
---