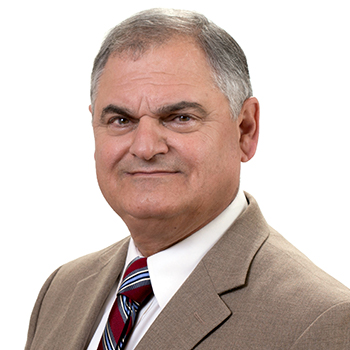 Nicholas J. Lewis
Robson Forensic
Introduction
Nicholas J. Lewis
Marine Operations Expert

Captain Lewis has worked in the Marine industry for over 35 years, both at sea and ashore. He is a licensed U.S. Coast Guard Master of Steam and Motor vessels of not more than 1600 gross tons upon oceans, and a 3rd Mate of Steam and Motor vessels of any gross tons upon oceans. He has been a Captain for more than 25 years on Tug and Barge ocean-going units, and he has worked as a 3rd Mate aboard Ocean going tankers.

As the Captain of the vessel he was responsible for overall vessel operations including: the safe navigation of the vessel, compliance with all company and regulatory body requirements, and compliance with all safety policies / procedures. This included vessel security, and ensuring that all vessel maintenance schedules were up to date. He was responsible for all aspects of the operation: budget planning, purchasing of stores, spare parts, safety equipment, electronics, fuel, as well as crews payroll and overtime.

During his time as a Captain and Mate aboard Ocean Tankers and Tanker Barges, he was responsible for the development of critical vessel onboard procedures and protocols to comply with company policies. This entailed writing procedures for oil and cargo transfers, and developing an operation manual for all tasks done aboard the vessel. He also conducted all vessel inspections, audits, onboard injury investigations, and analysis.

Captain Lewis is a graduate of the State University of NY, Maritime College at Fort Schuler, with a Bachelor of Science degree in Marine Transportation.
---
Areas of Expertise
Admiralty & Maritime
Marine Engineering
---
---
---