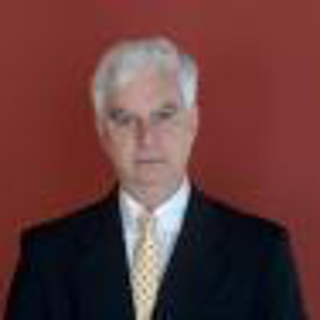 Mr. Michael B Plunkett
Engineering Associate Services
58 Briarwood Dr.
Wakefield , RI 02879
Office: 401-935-6557
Fax: 801-729-0611
Introduction
Thirty years experience in the design analysis, inspection and auditing of piping, pipe supports, pressure vessels, tanks and other mechanical products. Extensive experience in performing design reviews, failure analysis,Industrial Asbestos, field inspections and reviews, rate cases, and expert witness testimony. Experience on Power Plants, Industrial Facilities, Chemical Plants and Manufacturing Facilities.
Offices in New England and Florida.
---
Areas of Expertise
Accident Investigation
Accident Reconstruction
Boilers
Concrete/Cement
Construction Safety
Equipment & Machinery
Failure Analysis
Forensic Engineering
Industrial Engineering
Marine Engineering
Mechanical Engineering
Pipelines
Professional Engineering
Structural Engineering
Utilities
Water/Sewage Treatment Engineering
---
Expert Background
Q:

Please list your professional accreditations, degrees, licenses, and certificates granted:

A:

BSME, 1969 University of New Haven
MSME, 1972 University of Rhode Island


Q:

Please list your affiliations or memberships in any professional and/or industry organizations:

A:

P.E. Licenses: Rhode Island, Massachusetts, Connecticut, New Mexico, New Hampshire, New York, Florida, NC, Maine,National Council of Examiners Certification, PE Certificated in all US states


Q:

On how many occasions have you been retained as an expert?

A:

approx. 50 cases(see list of case in resume)

Q:

For what area(s) of expertise have you been retained as an expert?

A:

15 years - Experience in developing litigation rate-case exhibits and detailed supporting testimony for utilities and law firms. Areas involved were: piping, pipe supports, valves, pumps, structural failure of products, failure analysis, seismic analysis, fire protection, pressure vessel, tanks, construction, fire protection, heat transfer analysis, environmental qualification of equipment, welding, product design, and patent information.

Q:

On how many occasions have you had your deposition taken?

A:

50 cases, 15 depositions, 3 trials

Q:

When was the last time you had your deposition taken?

A:

2014

Q:

For how many years have you worked with the legal industry as an expert?

A:

15- 20 years
---
References
Mr. Ryan Cantrell Associate
Chamberlain, Hrdlicka, White, Williams & Martin
1200 Smith Street, Suite 1400
Houston, TX 77002
713.658.2536
ryan.cantrell@chamberlainlaw.com


Edward Shapira
edwardshapiralaw@verison.net
401-885-4190
400 Reservoir Ave.
Providence, RI 02907