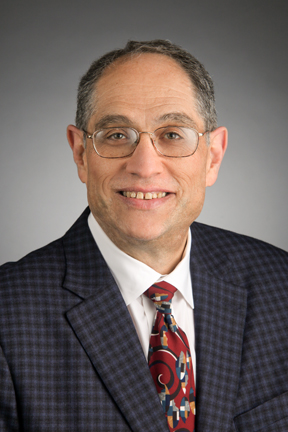 Mr. Michael D. Pakter, CPA, CFF, CGMA, CFE, CVA, MAFF, CA, CIRA, CDBV
Gould & Pakter Associates, LLC
205 W. Wacker Drive, Suite 918


Chicago, IL 60606
Mobile: 773-671-1950
Office: 312-229-1720
Fax: 312-229-1725
Introduction
Mr. Pakter has 40 years of experience in accounting and forensic accounting, business economics and investigations in numerous industries and diverse engagements, including more than 20 years of experience in economic damages and business valuations. State, Federal and Bankruptcy Courts, as well as arbitrators, have recognized him as an expert in accounting, forensic accounting, economic damages, financial analysis, business valuation and business economics. He has served as an expert witness, a Rule 30(b)(6) witness and a Rule 1006 witness.

Mr. Pakter is a Certified Public Accountant ("CPA"), registered and licensed in the State of Illinois. The American Institute of Certified Public Accountants ("AICPA") has recognized him as additionally Certified in Financial Forensics ("CFF") and Management Accounting ("CGMA"). He earned the National Association of Certified Valuators and Analysts ("NACVA") Certified Valuation Analyst ("CVA") designation having completed its business valuation specialty program and its Master Analyst in Financial Forensics ("MAFF") designation having completed its business and intellectual property damages specialty program.

The Association of Insolvency and Restructuring Advisors ("AIRA") has awarded Mr. Pakter its Certified Insolvency and Restructuring Advisor ("CIRA") certificate, recognizing knowledge and proficiency related to situations involving distressed and/or insolvent entities, and its Certification in Distressed Business Valuation ("CDBV"), a certification uniquely and specifically formulated for the performance of services encompassing valuation of underperforming assets, including distressed and/or bankrupt companies.

Mr. Pakter is a Certified Fraud Examiner ("CFE"), which credentials denote proven expertise in fraud prevention, detection and deterrence. He earned a Chartered Accountant ("CA") credential and his undergraduate academic education was in accounting, auditing, commerce and business economics.
---
Areas of Expertise
Bankruptcy
Business Valuation
Finance
Forensic Accounting
Fraud Investigation
Lost Profits
---
Expert Background
Q:

Please list your professional accreditations, degrees, licenses, and certificates granted:

A:

CERTIFICATIONS
Chartered Global Management Accountant (CGMA), (2012)
Certified Valuation Analyst (CVA), (2011)
Master Analyst in Financial Forensics (MAFF), (2009)
Certified in Financial Forensics (CFF), (2008)
Certification in Distressed Business Valuation (CDBV), (2006)
Certified Insolvency and Restructuring Advisor (CIRA), (2002)
Certified Fraud Examiner (CFE), (1994)
Certified Public Accountant (CPA), (1988)
Chartered Accountant (CA), (1980) (Non Dues Paying)
EDUCATION
Bachelor of Commerce, Witwatersrand University, South Africa (1974-1976)
Bachelor of Accountancy, Witwatersrand University, South Africa (1977-1979)
Bankruptcy Mediation Certificate Program, DePaul University (2000)
Construction Management Certificate Program, DePaul University (2007)
---
---
---