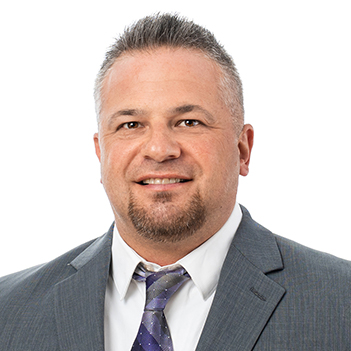 Michael O'Dell, CDS
Robson Forensic, Inc.
Introduction
Michael O'Dell is a trucking operations expert with more than 25 years of experience as a tractor trailer driver, operations supervisor, and CDL driver trainer.

In his 16 years at FedEx Freight, Michael worked as a tractor trailer driver, driver advisor, and instructor. He moved into safety management positions after accruing over 1 million miles of accident-free driving, beginning as a Driver Development Instructor and eventually moving up to be a Driver Advisor. In these positions, Michael was responsible for developing and conducting training programs for both new CDL drivers and experienced drivers in need of routine ongoing training. Michael also performed post-incident driver interventions and remedial training. He is well versed in the training and utilization of crash avoidance systems and strategies such as Smith System, Hard Braking, Roll Stability, and Collision Mitigation systems.

Michael worked as a dispatcher and dock worker prior to earning his Commercial Driver's License. As such, he has extensive experience in the general operations of warehouse and distribution facilities, including the proper loading and securement of cargo, and the operation of fork trucks and other industrial equipment. Michael maintains his CDL-A license with all endorsements and is a member of Motor Truck Associations in multiple states.

As an expert at Robson Forensic, Michael's forensic casework involves matters related to commercial trucking and warehousing operations, driver actions, and regulatory compliance.
---
Areas of Expertise
Bus & Truck Safety/Accident
Logistics/Freight Forwarding
Transportation Safety
Trucking
Warehouse Operations
---
---
---