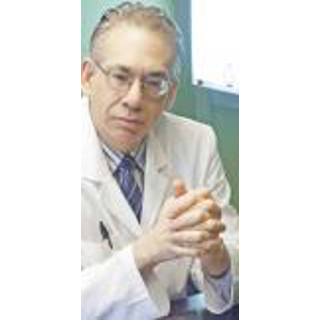 Dr. Michael S. Nirenberg
Clinical & Forensic Podiatrist
50 W. 94th Place
Crown Point , IN 46307
Office: 219-663-2273
Fax: 219-662-7290
Introduction
Dr. Nirenberg is one of a few clinical and forensic podiatrists in the U.S. This unique skill-set provides sharp insight into foot or ankle injury and malpractice in civil and forensic cases.

Trial and Daubert tested, Dr. Nirenberg gives attentive, detailed analysis of:

• Podiatrist and Orthopedic Surgeon Malpractice (foot/ankle malpractice)

• Personal Injury and Accidents

• Workers Compensation (including peer review)

• Forensic Podiatry analysis of footprints, shoes and gait.

Board certified in foot and ankle surgery, Dr. Nirenberg has 22+ years experience and provides nationwide expert podiatry and forensic assistance for foot or ankle malpractice (including surgery, trauma and other treatment), workers compensation, personal injury and criminal matters.

Skype and Video Conferencing available.
---
Areas of Expertise
Footprints
Infectious Disease
Medical Malpractice
Orthopedic Surgery
Personal Injury
Podiatry (Foot)
Vaccine
Workers Compensation Insurance
---
Expert Background
Q:

Please list your professional accreditations, degrees, licenses, and certificates granted:

A:

Dr. Nirenberg is one of a few forensic and clinical podiatrists in the U.S. This rare skill-set provides him with sharp insight into foot or ankle injury, malpractice, and other civil or forensic matters. He has testified in matters relating to orthopedic surgeons, podiatrists, nurses, as well as criminal matters.

Some achievements include:

• Board Certified in Foot and Ankle Surgery and Primary Care in Podiatric Medicine (American Board of Multiple Specialties in Podiatry), 2006 – Present.

• Distinguished Podiatric Medical Writing Award: American Podiatric Medical Writers Association, May 1991.

• Board of Directors: American Society of Forensic Podiatry, 2006 – Present.

• Only Podiatry Student Published in the Journal of the American Podiatric Medical Association without a Physician-Coauthor: Journal of the American Podiatric Medical Association, May, 1989.

• Podiatric Surgical Residency Instructor: St.Mary Medical Center/ MHC Surgery Center Podiatric Surgical Residency, 1992 – 2007.

• Forensic Podiatry Subcommittee Member: International Association for Identification, 2008.

• Podiatric "Seal of Approval" Committee Member: American Podiatric Medical Association, 2008 – 2010.

• Physician Service Award: St. Mary Medical Center, Hobart, IN, 1997, 2002, 2012.

• Podiatric Student Mentor, American Association of Colleges of Podiatric Medicine, 2008 –Present.

• Neurosensory & Motor Testing Certified Administrator: Sensory Management Services, Baltimore, MD, April 2005.


Q:

Please list your affiliations or memberships in any professional and/or industry organizations:

A:

• American Society of Forensic Podiatry

• American Podiatric Medical Association

• Indiana Podiatric Medical Association

• International Association for Identification

• Indiana Division of the International Association for Identification


Q:

Please list any teaching or speaking experience you have had, including subject matter:

A:

"Footprint Evidence Principles for Crime Scene Technicians," Northwest Indiana Law Enforcement Personnel, Munster, IN, February 28, 2015.

"Forensic Podiatry: What Criminal Justice Students Should Know About Foot-Related Evidence," Indiana University Northwest, Gary, IN, March 21, 2011.

"Forensic Podiatry: The Basics of Footprint and Shoe Forensics," Purdue University, IN, November 2011.

"Arthritis Foundation 'Walk With Ease' Class Instructor," Munster Parks District, Munster, IN, 2013.

"Forensic Podiatry: An Introduction to Footprints, Feet and Footwear for Undergraduate Students," Valparaiso University, IN, November 9, 2010.

"Foot and Ankle Problems: An Introduction for Salon Professionals," Crown College of Cosmetology, Crown Point, April 2010; Don Roberts Cosmetology School, August 2010.

"Arthritic Pain and Problems in the Foot & Ankle," Arthritis Foundation of Greater Chicago, Crown Point, IN, October 10, 2010.

"Podiatric Medicine," Indiana University Northwest, IN, November 17, 2009.

"Diabetes and Foot Health," Methodist Hospital, Gary, IN, July 2009.

"Forensic Podiatry: Footprint and Footwear Analysis for Law Enforcement," Northwest Indiana Law Enforcement Academy, Hobart, IN, April 2008.

"Forensic Podiatry: How Feet Can Convict Criminals," Indiana Podiatric Medical Association, Indianapolis, IN, September 20, 2008.

"Forensic Podiatry: The Newest IAI Discipline," The International Association for Identification's 93rd International Educational Conference, Evansville, KY, August 19, 2008.

"Shoes and Footprints in Forensic Medicine," Footprints & Shoeprints Forensic Seminar, Ohio College of Podiatric Medicine, June 28, 2008.

"Footwear Sizing in Forensic Medicine," Footprints & Shoeprints Seminar, Ohio College of Podiatric Medicine, June 28, 2008.

"Breakthrough Treatments for Arthritis in the Feet," Arthritis Foundation of Greater Chicago, May 1, 2008.

"Forensic Podiatry: Essentials of Footprint and Footwear Evidence for Law Enforcement," Northwest Indiana Law Enforcement Academy, Hobart, IN, April 2008.

"CSI Podiatry: What Podiatrists Need to Know to Help Law Enforcement," Midwest Podiatry Conference, Chicago, IL, March 30, 2008.

"Forensic Podiatry: Information on Feet, Footprints and Footwear for Law Enforcement," The Indiana Intelligence Fusion Center, a division of Homeland Security, December 11, 2007.

"Foot and Ankle Problems: An Introduction for Salon Professionals," Excel Academy of Cosmetology, November 15, 2007.

Featured Speaker, 14th Annual Indiana Division of the International Association for Identification Educational Conference of Forensic Investigation, Examination and Identification, "Forensic Podiatry - What Investigators Need To Know About Footwear and Footprints," Evansville, IN, October 17, 2007.

"Forensic Podiatry: What Law Enforcement Should Know About Footprint and Footwear Evidence," Lake County Detectives, Lake County, IN, September 20, 2007

"Nerve Problems & Neuropathy of the Foot and Ankle," St. Mary Medical Center, Merrillville, IN, June 2006.

"The Latest Treatments for Foot & Ankle Pain," Arthritis Foundation of Greater Chicago, 2005.

"Diagnostic Ultrasound of the Foot & Ankle Problems," Podiatric Surgical Residency, Merrillville, IN, September 2004.

"New Techniques to Treat Foot & Ankle Pain," Arthritis Foundation of Greater Chicago, 2004.

"Pigmented Villondodular Synovitis: A Case Study and Literature Review" Presented at the 66th Annual Indiana Podiatric Medical Association Convention, October 20, 1992.



Q:

Have any of your accreditations ever been investigated, suspended or removed? (if yes, explain)

A:

No.

Q:

On how many occasions have you been retained as an expert?

A:

50+

Q:

For what area(s) of expertise have you been retained as an expert?

A:

Foot & Ankle Litigation and Forensic Evidence in the following areas:

Personal Injury and Accidents

Medical Malpractice related to the Foot or Ankle - Including Orthopedic Surgeon care, podiatrist and nursing (nurse) care

Forensic Criminal Analysis of Footprints, Footwear (Shoes) and other Foot-Related Evidence

Surgery Complications of the Foot or Ankle

Infections, Wounds and Trauma of the Foot or Ankle



Q:

In what percentage of your cases were you retained by the plaintiff?

A:

Varies

Q:

In what percentage of your cases were you retained by the defendant?

A:

Varies

Q:

What services do you offer? (E.g.: consulting, testing, reports, site inspections etc.)

A:

All aspects of foot & ankle analysis, including the following:

• Medical Malpractice of the Foot or Ankle, including podiatry or podiatrist care, orthopedic surgery or orthopedic surgeon care and nurse (nursing) care

• Personal Injury

• Malpractice Review

• Workers Compensation Review

• Forensic Analysis of Footprints, Shoes and other foot-related criminal evidence
---
Publications/Articles
---