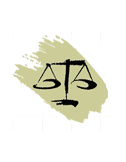 Maureen A. Clark
Three Sixty HR, Inc.
356 Hedge Road
Menlo Park , CA 94025
Mobile: 650-434-2001
Office: 650-328-1165
Introduction
We have shared our HR expertise with organizations of all sizes and types for more than three decades. Our deep understanding of HR issues and ability to develop practical, workable solutions make us invaluable to our clients and a rich resource for counsel.

Each aspect of our consulting practice informs and continually improves the others. We create the HR infrastructure to keep the people side of organizations running smoothly. When we successfully resolve workplace disputes, we check to see if a change to infrastructure or management coaching could have avoided the problems. Our workplace investigations are fair, thoughtful and thorough, and they help us re-think how to resolve disputes at an earlier stage.

As case consultants and expert witnesses, we are always trying to understand where, when and why things went wrong. This informs the ongoing work we do on infrastructure, coaching and problem-solving. Three Sixty HR, Inc. is a constant learning environment.
---
Areas of Expertise
Disability
Discrimination
Employment
Human Resources
Negligent Hiring
Sexual Harassment/Discrimination
Wrongful Termination
---
---
---