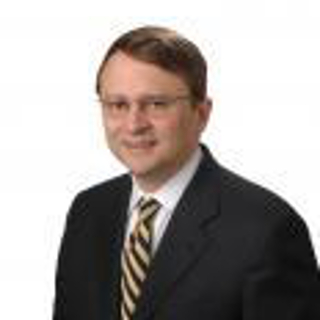 Mr. Key Coleman, CPA, CFA, CPCU, ARe
Marcum LLP
1601 Market Street, 4th Floor
Philadelphia , PA 19103
Office: 215-297-2325
Fax: 215-297-2101
Introduction
Key Coleman works in the Insurance Dispute practice of Marcum LLP in Philadelphia, PA. Key has more than 30 years of experience providing business and financial analysis in the insurance and reinsurance industry, with a focus on forensics, disputes, damages and expert testimony. Key is often engaged as an expert witness to assess damages in insurance or reinsurance disputes. His clients have included insurance companies, reinsurers, insureds, agents/brokers and attorneys.

Key is an economic damages expert and has numerous areas of expertise. While he has worked on many matters outside insurance, he has developed certain specialties within the insurance realm. An abbreviated list of his insurance economic damages specialties would include:

• Accounting analysis (Statutory and GAAP)
• Agencies and Brokers E&O
• Claims analysis
• Forensic Accounting and Insurance Investigations (including MGA and TPA inspections)
• Managing General Agencies (MGAs)
• Reinsurance matters
• Run-off and Insolvency analysis
• Third Party Administrators (TPAs)
• Underwriting analysis
• Workers' Compensation


While Key began his career in insurance operations at the company level, he later transitioned to a Big Four accounting firm where he rose to the level of partner. Having developed skills in underwriting, claims, reinsurance and accounting, Key is one of the few experts nationwide who holds both the CPA and the CPCU designations.

Key performs expert testimony as an insurance economic damages expert witness both locally and nationwide.
---
Areas of Expertise
Annuities
Forensic Accounting
Insurance
Insurance Agency
Insurance Agent/Broker
Insurance Customs & Practices
Life Insurance
Property & Casualty Insurance
Reinsurance
Workers Compensation Insurance
---
Expert Background
Q:

Please list your professional accreditations, degrees, licenses, and certificates granted:

A:

• Certified Public Accountant (CPA) in Pennsylvania
• Chartered Financial Analyst (CFA)
• Chartered Property and Casualty Underwriter (CPCU)
• Associate in Reinsurance (ARe)
• Masters in Business Administraton (MBA)
• Bachelors in Economics (BA)

Q:

Please list your affiliations or memberships in any professional and/or industry organizations:

A:

• American Institute of Certified Public Accountants (AICPA)
• Pennsylvania Institute of Certified Public Accountants (PICPA)
• ARIAS
• CFA Institute
• CFA Society of Chicago
• CPCU Society

Q:

On how many occasions have you been retained as an expert?

A:

I have been retained numerous times as an expert. I have performed litigation support and expert witness analysis in the Big Four or at other well known firms for over 20 years. I typically work on insurance economic damages as an expert witness and provide expert testimony on insurance damages.

Q:

For what area(s) of expertise have you been retained as an expert?

A:

Often retained to perform economic damages assessment and testify, or consult in complex litigation.

Q:

What services do you offer? (E.g.: consulting, testing, reports, site inspections etc.)

A:

Consulting and economic damages analysis as an expert witness. Provide insurance economic damages expert witness testimony to support opinions. Assess economic damages as expert witness in the insurance and reinsurance field. In addition, I perform MGA/TPA audits and inspections, as well as other forensic accounting activities.
---