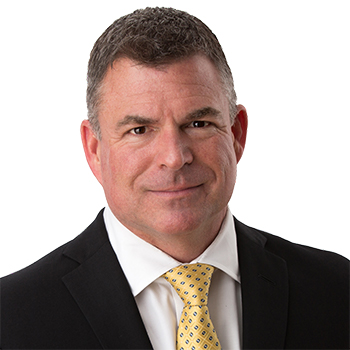 Kevin V. Gorman, MSCE, PE, CMM
Robson Forensic
Introduction
Civil Engineer & Highway Engineering Expert

Kevin Gorman is a Civil Engineer with nearly 20 years of professional experience spanning roadway, infrastructure, and heavy construction. As an engineering consultant, State DOT engineer, and construction manager, Kevin has been involved with the construction, inspection, maintenance, and failure analysis of Federal, State, and Municipal projects. At Robson Forensic, Kevin applies his expertise to expert witness investigations involving injuries and financial claims related to the performance and construction of transportation and other infrastructure systems.

Early in his career, Kevin worked as an engineer at PennDOT, performing tests on paving materials, overseeing roadway maintenance, and managing highway design projects. He went on to spend 14 years serving an engineer and construction manager with a consulting engineering firm that served State DOT and private sector clients. Kevin worked on a broad range of projects there, which included new and replacement bridge construction with steel, pre-stressed concrete and post-tensioned concrete beams; asphalt and concrete roadway reconstruction and paving; and full intersection realignments. These projects entailed guide rail replacement; drainage improvements; signage and roadway markings; roadway lighting; curb, sidewalk, and ADA ramp construction; phased construction; and temporary traffic control and traffic signal installation.

A unique element of Kevin's background is the nearly 10 years he spent in law enforcement. As a police officer, Kevin investigated motor vehicle accidents, and he brings that experience and understanding of vehicle crashes and pedestrian incidents to his investigations of infrastructure systems. Being both a certified Accident Reconstructionist and a licensed Professional Engineer, he has insight into the role of transportation systems in the cause of vehicle crashes and pedestrian incidents.

Kevin holds a Bachelor of Science degree in Civil Engineering from Cornell University and earned his Master of Science in Civil Engineering from the University of Pittsburgh. He also holds a Master of Science degree, with a focus on Criminal Justice, from Nova Southeastern University. Kevin is a member of the Construction Management Association of America (CMAA), and in 2009 earned CMAA's certification as a Certified Construction Manager (CCM).
---
Areas of Expertise
Accident Investigation
Accident Reconstruction
Americans with Disabilities Act (ADA)
Civil Engineering
Construction
Construction Safety
Parking Lots/Garages
Professional Engineering
Traffic/Highway Safety
Transportation Construction
Transportation Engineering
Transportation Safety
---
---
---