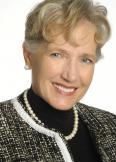 Kathleen P. March
The Bankruptcy Law Firm, P.C.
10524 W. Pico Blvd., #212


Los Angeles, CA 90064
Office: 310-559-9224
Fax: 310-559-9133
Introduction
US Bankruptcy Judge in L.A.1988-2002 (Ret); since then, full-time practice of bankruptcy law at the firm she founded and runs, The Bankruptcy Law Firm, PC in Los Angeles, CA. Available to be retained as expert witness to testify in state court, federal court, arbitrations, on all bankruptcy issues, including did bankruptcy lawyer commit malpractice; who owns assets/causes of action during/after bankruptcy; did bankruptcy discharge debt being sued on, etc. Nationally certified by American Board of Certification as both consumer bankruptcy specialist, and as a business bankruptcy specialist. Also certified as a bankruptcy specialist by the California state bar. One of the few bankruptcy attorneys in the US who is triple certified as a bankruptcy specialist. Former federal prosecutor, extensive experience in business litigation. Also available to consult on bankruptcy issues. Lead author of the respected Rutter Group California Bankruptcy Practice Guide 4 volume treatise, and has published additional articles/books on bankruptcy issues. Has taught bankruptcy for various CLE providers. Full resume at www.BKYLAWFIRM.com and can be reached by email to kmarch@BKYLAWFIRM.com or by phoning The Bankruptcy Law Firm, PC at 310-559-9224.
---
---