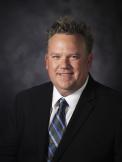 Jeremy Swenson
Swenson Consulting
11940 Cartwright, Suite 300


Grandview, MO 64030
Introduction

Swenson Consulting offers Snow Removal Expert Witness Services to legal professionals needing assistance with snow and ice removal slip and fall cases. He is an expert in black ice, sleet, freezing rain, and slick conditions. He is very familiar with the snow and ice removal industry standard operations and practices across the country, and will help determine how this relates to the snow removal agreement or operations in a slip and fall incident or snow related accident.

Principal, Jeremy Swenson, CSP, has satisfied requirements by SIMA (largest nationally recognized snow and ice trade organization-Snow and Ice Management Association) to become a Certified Snow Professional. There are less than 250 CSP's in the United States Of America. He works with attorneys on defense and plaintiff sides with regards to snow removal, ice treatment and snow removal best practices issues. He works nationwide and will travel.

Swenson Consulting also offers detailed Weather Analysis services and reports for situations surrounding a slip and fall event or accident, and will offer detailed consultation regarding the weather surrounding the slip and fall accident.

Mr. Swenson currently owns and operates Snowmen, one of the largest snow and ice management companies in North America. He is Security Clearanced and trained for onsite snow operations at the IRS Regional Headquarters, FBI Headquarters, Department Of Treasury Buildings, and many types of Airport, Railroad, Organ Transplant Centers, and Medical facilities. After overseeing thousands of commercial accounts over the years, he has worked through most every issue that is relevant to a snow removal operation in the industry.
---
Areas of Expertise
Accident Investigation
Accident Reconstruction
Nursing Homes
Premises Liability
Safety
Skiing & Snowboarding
Slip, Trip & Fall
Walking & Working Surfaces
Wrongful Death
---
Expert Background
Q:

Please list your professional accreditations, degrees, licenses, and certificates granted:

A:

Certified Snow Professional (CSP), FBI Security Clearanced and trained in onsite operations, Department Of Treasury Security Clearanced and trained in onsited operations, Airport Security Clearanced and trained in onsite operations, Railroad and Hospital/Medical trained in onsite operations.

Q:

Please list your affiliations or memberships in any professional and/or industry organizations:

A:

SIMA -Snow and Ice Management Association, ASCA - Accredited Snow Contractors Association, BOMA - Building Owners and Managers Association, IREM - Institute Of Real Estate Management, IFMA - International Facility Management Association.
---