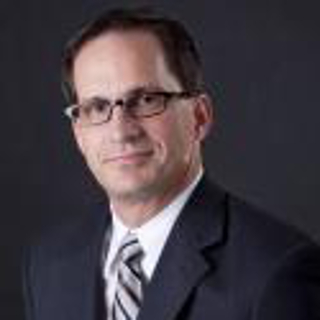 Mr. Ivan Zatkovich
eCompCONSULTANTS
301 W. Platt Street #365


Tampa, FL 33606
Introduction
Internet, telecommunications & information technology specialists for intellectual property consulting and patent litigation including web commerce technologies, web marketing disputes, internet copyright, software contract disputes, e-discovery and network forensics.

eCompCONSULTANTS is an intellectual property consulting and litigation support firm providing professional services in the areas of internet technology, telecommunications and information technology. eComp consists of a collaborative staff of senior industry experts and executives. Because of the collaborative makeup of both testifying and consulting experts, eComp can provide full life cycle services including technology research, expert reports, deposition, trial testimony plus follow-up consulting for implementation of judgments. We specialize in multi-defendant cases and have developed a special case management technique to create better analysis, opinion for less cost than individual defendants. Visit our website for details on our consultants.

Ivan Zatkovich founded the company in 2000. Today he serves as principal consultant providing expert services and leadership for the companies testifying and consulting experts. Mr. Zatkovich has 28 years experience in computer science, computer networks, and software engineering.

eCompCONSULTANTS advises attorneys and their clients on the technical aspects of patent infringement and portfolio valuation. Our services include prior art analysis, non-infringement rebuttal, validity and invalidity evaluation, and markman/claim construction support. Expert reports are produced outlining the details of the analysis in understandable and concise language with clear opinions and conclusions. Our highly skilled experts provide objective but compelling depositions and testimony. Visit our website for details on our consultants.

Major consultant and testifying cases include: Ronald A.Katz (multiple defendant Call Center litigation), IBM v. Amazon.com (eCommerce technology), TGIP v. AT&T, et.al. (pre-paid wireless and calling cards), Pay for position v. Google, et.al. (search engine and auction technology).

Visit our website for a full case history and detailed description of our methodology for expert reports, prior art analysis, software project analysis, deposition, testimony and our special services for multi-defendant cases.
---
Areas of Expertise
Broadband
Call Centers
Communications
Computer Security
Computers
Contracts
Copyrights
Data Communications
Electronic Discovery
Information Technology
Intellectual Property
Internet
Multimedia
Networking
Patents
Software
Software Engineering
Technology
Telecommunications
Telephony
Utilities
Video
Wireless Technology
---
Expert Background
Q:

Please list your professional accreditations, degrees, licenses, and certificates granted:

A:

IBM Websphere - Certified e-Commerce Solutions Expert; CMM & PMP - Project management methodologies


Q:

Please list your affiliations or memberships in any professional and/or industry organizations:

A:

ISO and ANSI – Served on International ISO and National ANSI Committees for Disk and Media format standards


Q:

Please list any teaching or speaking experience you have had, including subject matter:

A:

Industry Speaker: Internet Publishing standards (Momentum conference)
Department of Justice: Proposal for internet forensics technology
Byte Magazine - Published Network Design articles
Sync Magazine - Published Programming Techniques and Tutorials
IEEE SigGraph - Presented ICGS Computer Graphic Standards for IEEE SigGraph conference.


Q:

Have any of your accreditations ever been investigated, suspended or removed? (if yes, explain)

A:

No

Q:

On how many occasions have you been retained as an expert?

A:

34

Q:

For what area(s) of expertise have you been retained as an expert?

A:

eComp CONSULTANTS provides professional expert services in support of patent litigation and related intellectual property requirements, with specialization in the areas of information technology, telecommunications, internet, and forensics. Our full lifecycle services include technology research, expert reporting, depositions, argument validation and trial testimony. Supplementary services for related cases include damage assessment, due diligence, licensing compliance and related monetary valuation

Q:

In what percentage of your cases were you retained by the plaintiff?

A:

30%

Q:

In what percentage of your cases were you retained by the defendant?

A:

70%

Q:

On how many occasions have you had your deposition taken?

A:

9

Q:

When was the last time you had your deposition taken?

A:

October 2008

Q:

On how many occasions have you been qualified by a court to give expert testimony?

A:

14

Q:

On how many occasions have you testified as an expert in court or before an arbitrator?

A:

4

Q:

For how many years have you worked with the legal industry as an expert?

A:

8 Years

Q:

What services do you offer? (E.g.: consulting, testing, reports, site inspections etc.)

A:

Expert Reports: Patent Infringement & Non-infringement
Prior Art - Two levels of analysis Triage & Detailed Analysis
Software Project Analysis for contract disputes
Deposition and Testimony
Special Services for multi-defendant cases

See our website for a detailed description of these services.

---
---
---