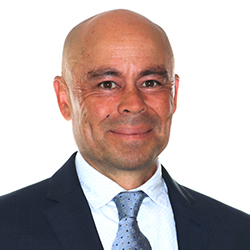 Ian Adamson
Robson Forensic Inc.
Introduction
Ian Adamson
Adventure & Obstacle Sports Expert

Ian Adamson is a sports and recreation expert, specializing in zip lines, obstacle courses, obstacle races, and adventure sport events of all levels. Ian has been active in international sport since 1989, including as a professional athlete from 1995 to 2007 with Salomon and Nike. As a Mechanical Engineer with a master's degree in Sports Medicine, Ian has applied his technical expertise to develop the standards and best practices relevant to obstacle courses and events worldwide. This includes safety standards and medical guidelines as a member of the Land Based Obstacles working group and the Aerial Adventure Courses working group of ASTM International Committee F24 Amusement Rides and Devices.

Ian is the President of World Obstacle, the Fédération Internationale de Sports d'Obstacles (FISO), the world governing body for Ninja Competitions, Obstacle Course Racing (OCR), and Adventure Racing. He also authored and leads the global program for OCR Coach Certification and is an advisor on event formats and obstacles for international multi-sport competitions. In addition to his work with FISO, Ian has been designing and building zip line systems for sporting events and commercial parks across the globe since 1999. This includes engineering design, operational standards, operator training, and oversite of the Margarita Adventures Zip Line system; the first facility of its kind to be certified under California State Regulations.

As an athlete, Ian has competed in hundreds of events around the world in cycling, sailing, triathlon, canoe, kayak, and rafting. He is a seven time adventure race world champion and age group world champion in Biathle and Triathle (Olympic Pentathlon events) and Ninja OCR world record holder. He also holds patents for running shoes and medical devices.
---
Areas of Expertise
Amusement Parks
Fitness Equipment
Sports & Recreation
---
---
---