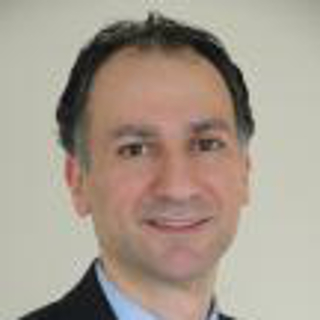 Dr. Hamlet C Garabedian
Pacific Oral and Maxillofacial Surgery and Dental Implant Center
1922 Lombardy Dr.
La Canada , CA 91011
Office: 310-963-1883
Fax: 509-694-2210
Introduction
Dr. Hamlet Garabedian is a Harvard educated board certified Oral and Maxillofacial Surgeon. He attended dental school at Harvard in Boston. He then attend medical school at UCLA School of Medicine in Los Angeles. He completed his internship in general surgery and his residency in Oral and Maxillofacial Surgery at what is now the Ronald Reagan UCLA Medical Center. His practice concentrates on surgical and complicated tooth extraction, implant surgery and bone grafting, Facial trauma, TMJ, TMD, offers IV(intravenous anesthesia) and treats a variety of oral tumors, head and neck infection, facial trauma, orthognathic surgery (corrective jaw surgery)and oral tumors. Dr. Garabedian has been an expert witness on over 80 malpractice and injury cases, given depositions on over 40 cases.
---
Areas of Expertise
Dental/Dentistry
Maxillofacial Surgery
Trauma Surgery/Trauma Medicine
---
Expert Background
Q:

Please list your professional accreditations, degrees, licenses, and certificates granted:

A:

Harvard School of Dental Medicine- DMD
UCLA School of Medicine- MD
UCLA Medical Center- Department of Oral and Maxillofacial Surgery
Diplomat American Board of Oral and Maxillofacial Surgeons- Board Certified
Fellow American College of Surgeons- FACS


Q:

Please list your affiliations or memberships in any professional and/or industry organizations:

A:

American Association of Oral and Maxillofacial Surgeons- Fellow
California Association of Oral and Maxillofacial Surgeons- Fellow
American College of Surgeons- Fellow

Q:

Please list any teaching or speaking experience you have had, including subject matter:

A:

Currently a Lecturer and clinical professor- UCLA Department of Oral and Maxillofacial Surgery

Garabedian Hamlet, Use of Craniofacial Implants in restoration of facial defects California Association of Oral and Maxillofacial Surgery Resident Presentation, 2004

Garabedian Hamlet, Soker S, Klagsbrun M, A VEGF Exon 7+8-Derived Peptide as An Antagonist for VEGF Activity in study of malignant lesions
American Association of Dental Research (AADR) Meeting, Minneapolis, MN, 1998

Garabedian Hamlet, Representative from Harvard School of Dental Medicine for student research to The University of Iowa College of Dentistry, IA 1997


Q:

Have any of your accreditations ever been investigated, suspended or removed? (if yes, explain)

A:

NO

Q:

On how many occasions have you been retained as an expert?

A:

Over 80 cases.

Q:

For what area(s) of expertise have you been retained as an expert?

A:

Dental and oral surgery malpractice cases, Trauma and injury cases, Deviations from standard of care, Injury and trauma cases,TMJ and TMD, Office I anesthesia, medical mis-management of patients in the dental setting, review of records for the plaintiffs to decide whether to proceed with a suit.

Q:

In what percentage of your cases were you retained by the plaintiff?

A:

65

Q:

In what percentage of your cases were you retained by the defendant?

A:

35

Q:

On how many occasions have you had your deposition taken?

A:

40

Q:

When was the last time you had your deposition taken?

A:

November 2018

Q:

On how many occasions have you been qualified by a court to give expert testimony?

A:

over 20 times

Q:

On how many occasions have you testified as an expert in court or before an arbitrator?

A:

Available upon request

Q:

For how many years have you worked with the legal industry as an expert?

A:

11

Q:

What services do you offer? (E.g.: consulting, testing, reports, site inspections etc.)

A:

Chart review and written report, Consulting, Independent Medical Examinations (IME), Depositions and testifying.

Q:

What is your hourly rate to consult with an attorney?

A:

Available upon request- Free initial case discussion.

Q:

What is your hourly rate to review documents?

A:

Available upon request

Q:

What is your hourly rate to provide deposition testimony?

A:

Available upon request

Q:

What is your hourly rate to provide testimony at trial?

A:

Available upon request

Q:

Please list any fees other than those stated above (E.g.: travel expenses, copy fees, etc.)

A:

Available upon request
---
---
---