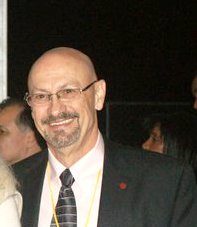 Mr. Gregory J. Cahanin, CP
Gregory J. Cahanin Fire & Code Consulting
2522 M.L. King St. N.


St. Petersburg, FL 33704
Mobile: 727-439-7699
Office: 727-896-7719
Introduction
Expert Witness in Fire.
Fire investigation is unique and particularly difficult because fire consumes evidence while fire suppression can destroy it. The investigation of a fire scene requires the investigator keep an open mind and pay close attention to the many aspects of the fire scene. Gregory Cahanin is such an Origin and Cause investigator. Smoke and burn patterns, furniture layout, and witness statements are among the myriad of points to be considered. Detailed documentation and photography of the physical information is critical. Securing evidence at the scene is often necessary and following legally recognized procedures is important.
For more than 25 years Gregory Cahanin has worked with law firms throughout the United States on cases for both plaintiff and defendant losses involving fires in addition to fire and building code issues. Gregory Cahanin currently serves on 3 different national building or fire code committees and brings a unique perspective on not only what the fire and building code requirements are for a building, but also why the requirements were placed in the code and how the outcome of a fire was impacted. How fire and life safety requirements interact with other building elements to provide a safe environment for occupants is often critical to determining loss responsibility in legal cases. Gregory Cahanin can be a key player for attorney teams working to identify complex issues in a loss investigation.

As a nationally Certified Paralegal, Gregory Cahanin, fire expert, will be an effective part of the legal team that your firm assembles. Gregory J. Cahanin not only understands fires and their impact, but also how the facts fit into the parameters of a legal action.
---
Areas of Expertise
Building Codes
Fire
Fire Sprinkler Systems
Forensic Engineering
Slip, Trip & Fall
---
---
---
---