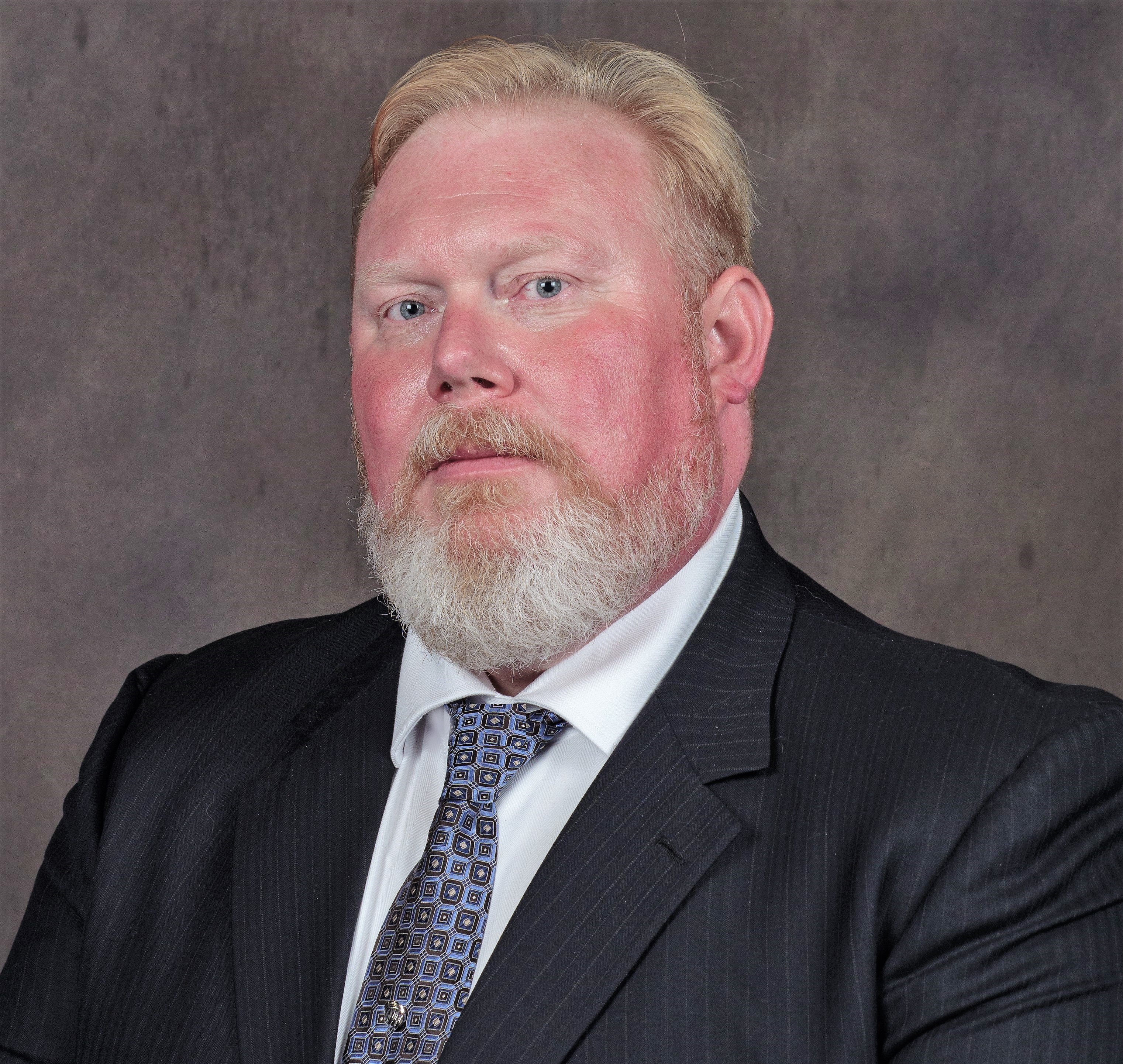 Drew Neckar MBA, CPP, CHPA, CPD
Security Advisors Consulting Group
527 5th Ave North


Strum, WI 54770
Introduction
Drew Neckar MBA, CPP, CHPA is a board-certified security management professional who over his 20+ year career has managed safety and security programs for companies operating in the healthcare, higher education, financial services, and nightclub industries.

In 2014 Drew founded Security Advisors Consulting Group, a full-service security consulting firm that has provided strategic advice on improvement of security and violence prevention programs to companies throughout the United States and internationally.

Drew and security programs he has managed have been recognized with awards including:

Mayo Clinic Health Systems' Security Department was awarded the "Program of Distinction" award from the International Association of Healthcare Security and Safety (IAHSS) while under Drew's leadership.

Mayo Clinic Health Systems' Security Department was named to Security Magazine's "Security 500" as one of the top Security programs while under Drew's leadership.

Finalist for Campus Safety Magazine's "Campus Safety Director of the Year".

Security Director News' "20 under 40 - up and comers in the security industry".

Crisis Prevention Institute's list of "twelve people who did great work for the common good" for work on violence prevention in healthcare.

One of the Top 100 "most often quoted voices in hospital security" as published in Forbes Magazine.
---
Areas of Expertise
Apartment/Condominium Security
Bars/Lounges/Night Clubs
Crime Foreseeability
Hospital Security
Inadequate/Negligent Security
Parking Lots/Garages
School Security
Security Guards
Security Management
Workplace Violence
---
Expert Background
Q:

Please list your professional accreditations, degrees, licenses, and certificates granted:

A:

Master of Business Administration (MBA)
University of Wisconsin - Oshkosh

Bachelor of Science (BS)
University of Wisconsin - La Crosse

Certified Protection Professional (CPP)
Board certified in security management by ASIS International
Certification number: 15384, Valid: 11/10/2011 – 12/31/2020

Certified Healthcare Protection Administrator (CHPA)
Board certified in healthcare security management by the International Association of Healthcare Security & Safety (IAHSS)
Certification number: N0896, Valid: 5/18/2015 – 5/18/2023

Certified in Safety Management (CSM)
Certified in safety program management by American Society of Safety Engineers (ASSE)
Valid: 3/12/2018

CPTED Professional Designation (CPD)
Certified in the use of Crime Prevention Through Environmental Design methodology by the National Institute for Crime Prevention (NICP)
Valid: 5/5/2021 – 5/5/2025

Certified CPTED Specialist
Certified in the use of Crime Prevention Through Environmental Design methodology by the American Crime Prevention Institute (ACPI)
Valid: 7/1/2018

Certified Civil Rights Investigator
Certified in the investigation of alleged violations of Title IX by the Association of Title IX Investigators (ATIXA)
Valid: 6/3/2017

Certified Drug Diversion Investigator
Certified in the investigation of both internal and external drug diversion by the Virginia State Police and the National Association of Drug Diversion Investigators (NADDI)
Valid: 4/5/2017

Certified in Threat Assessment and Management
As a graduate of the Gavin de Becker Advanced Threat Assessment Academy.
Valid: 4/15/2011

Q:

Please list your affiliations or memberships in any professional and/or industry organizations:

A:

ASIS International
• School Security Council – Membership Chair (2018), Vice Chair (2019-20), Chair (2022)
• Healthcare Security Council – Member (2010-15, 2019-present), Vice Chairman (2015)
• CSO Center - Member (2017-19)
• Critical Infrastructure Working Group – Member (2015)
• Risk Assessment American National Standard Development Committee – Member (2013-15)
• ASIS/NFPA Joint Active Shooter Best Practices Development Initiative – Member (2015-17)
• ANSI/ASIS PSC.1 Standard Review Committee – Member (2016-2017)

International Association of Hospital Safety and Security (IAHSS)
• Vice Chair - Upper Midwest Chapter (2013, 2014)
• Security Executive Council / IAHSS Metrics Development Workgroup - Member (2011-12)
• IAHSS/ASIS Joint Best Practices Development Workgroup – Member (2014 – 15)

International Association of Professional Security Consultants (IAPSC)
• Education Committee (2020-present)

Security Industry Association
• Learning and Development Committee (2020-present)

Minnesota Association of Healthcare Security & Safety
• President (2015)
• Vice President (2014)

Chippewa Valley Public Safety Partnership
• Founding member (2009)
• Chair (2009 - 2011)

Wisconsin Nurses' Association Workforce Advocacy Council, Violence Prevention Taskforce
• Ad hoc member (2014-15)

American Society of Safety Professionals (ASSP)

National Association of Drug Diversion Investigators (NADDI)

InfraGard National Security Alliance

International Association of Campus Law Enforcement Administrators (IACLEA)

The International CPTED Association

US CPTED Association

Q:

Please list any teaching or speaking experience you have had, including subject matter:

A:

Use & Standardization of Metrics in Healthcare Security; International Association of Healthcare Security and Safety 44th Annual General Meeting, Las Vegas, NV, May 2012

Active Shooter Prevented: Evaluating a Close Call; Secure 360 Conference, Minneapolis, MN May 2014

Active Shooter Prevented: Evaluating a Close Call; ASIS 60th Annual Seminar, Atlanta, GA September 2014

Workplace Violence, it's Not Part of the Job; Wisconsin Nurses' Association Annual Meeting and Seminar, La Crosse, WI, October 2014

Preventing Extreme Violence Through the Use of Basic Security Program Elements; Campus Safety Conference, Chicago, IL July 2015.

Recent Findings in Clery Act Compliance; ASIS International School Safety and Security Council, August 2018

On the Witness Stand; with Rebecca Bolante, Paul Caruso, and Kevin Davis; ASIS Global Security Exchange, Chicago, IL; September 2019

Security 101: Fundamentals of Security and Violence Prevention for the HR Leader; with Robert Nordby; Illinois Society of Human Resource Management Annual Conference, Virtual; October 2020.


The Situational Nature of Healthcare Security Litigation; with William Nesbitt; American Society of Healthcare Risk Managers, Virtual; November 2020.

Emergency Planning and Response; with Bryan Warren; Presented by Omnigo Software Virtual; April 2021

Mitigating the Risk of Litigation in Healthcare Security; with William Nesbitt; International Association of Healthcare Security & Safety, Virtual; January 2021

Security 101: Fundamentals of Security and Violence Prevention for the CiSO; with Robert Nordby; Secure 360 Conference, Virtual; May 2021

Background Bias in Risk Assessment; with Benjamin Crum and Joe Hendry; ASIS International Global Security Exchange; Orlando, FL; September 2021

Lessons from a Near Miss: The Active Shooter That Almost Was; with Robert Nordby; ASIS International Global Security Exchange; Orlando, FL; September 2021

Security 101: Fundamentals of Security and Violence Prevention for the HR Leader; with Robert Nordby; WISHRM Conference, Wisconsin Dells, WI; October 2021

Building Skills for the Corporate Security and EP Professional of Tomorrow; with Craig McKim, David Schlecte, and Michael Delmore; Corporate Security Modernization Forum – Great Lakes; Online; October 2021

Q:

Have any of your accreditations ever been investigated, suspended or removed? (if yes, explain)

A:

No
---