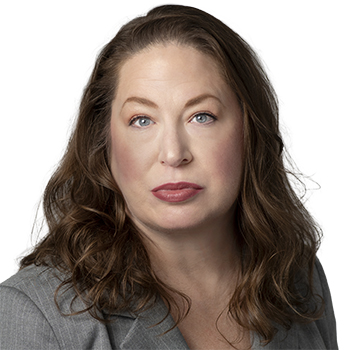 Dawn Hill
Robson Forensic
Introduction
Food Manufacturing & Food Safety Expert

Dawn Hill is a Chemical Engineer & Food Safety Expert. She has 15+ years of experience relevant to Good Manufacturing Practices (GMPs) of food products, with responsibilities for the safety of finished food products and the workers within manufacturing environments. Dawn has worked for some of the most recognizable food processing companies in the world involving a variety of food types, including refrigerated dough, meat processing, and candy manufacturing. Her forensic casework includes issues relevant to food and human safety, food safety incident investigations, risk analysis, cross contamination, and HACCP program failures.

Dawn is experienced in the implementation and use of Root Cause Analysis (RCA) and Failure Modes and Effects Analysis (FMEA). She has developed employee training programs and led teams focused on food and manufacturing safety process improvements. Her firsthand experience conducting investigations of potential contaminations, identifying quality defects, implementing corrective and preventive actions, and removing defective product from the stream of commerce makes her well positioned for forensic casework.

Dawn attended the University of Louisville, where she earned a Masters of Engineering degree and Bachelor of Science degree in Chemical Engineering. Dawn's professional certifications include recognition as a Food Safety Manager, a Safe Quality Food Practitioner (SQF), and she is Hazard Analysis and Critical Control Points Certified (HACCP). She completed the Occupational Safety and Health Administration (OSHA) 30 hour course on Occupational Safety and Health, and is a Preventive Controls Qualified Individual (PCQI) in compliance with the Food Safety Modernization Act (FSMA) requirements for Food and Drug (FDA) regulated facilities.
---
Areas of Expertise
Equipment & Machinery
Food
Food Processing Engineering
OSHA
---
---
---