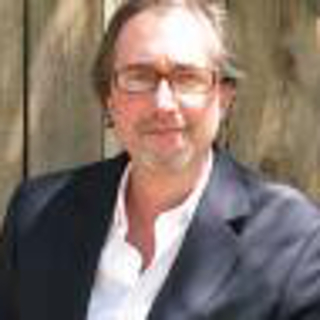 David Scott Rutecki
941 Kanuga Road


Hendersonville, NC 28739
Introduction
David Rutecki offers expert witness and litigation support for restaurant related issues in the United States.
David's career spans 35 years of restaurant and hospitality related experience. Working in more than 20 restaurants and involved in the opening of more than a dozen, David has worked every position possible within this industry gaining the insight and intimate knowledge only experience can provide. David currently owns and operates Mountain Deli in Hendersonville, garnering the 2016, 2017 & 2018 Blue Ridge Growth Awards. Member of the North Carolina and National Restaurant Associations. David works for both plaintiffs and defendants.

Richard Detwiller of Callison, Tighe & Robinson says...
"Using David Rutecki as our expert in a trip & fall case against (a major chain restaurant) turned out to be an excellent decision. David has the depth of experience in the restaurant business -as an owner, as a manager and as someone who has developed operations and training manuals -to recognize the negligent operations and acts in the store setting and give clear and unequivocal opinions about the standard of care and the breach by management and store employees. David did an excellent job providing expert testimony in his deposition which led us to a settlement that was twice what had been offered in mediation."
---
Areas of Expertise
Bars/Lounges/Night Clubs
Food
Liquor Liability/Dram Shop
Premises Liability
Restaurant Valuation
Restaurants
Tourism & Travel Industry
---
Expert Background
Q:

Please list your professional accreditations, degrees, licenses, and certificates granted:

A:

Hospitality Management, Florida International University
Ritz-Escoffier Ecole de Gastronomy
Servsafe Certified

Q:

Please list your affiliations or memberships in any professional and/or industry organizations:

A:

North Carolina Restaurant Association
National Restaurant Association
Hendersonville Restaurant Owners Association
Hendersonville Chamber of Commerce

Q:

Please list any teaching or speaking experience you have had, including subject matter:

A:

Staff and Management Training Programs and Seminars, all aspects of restaurant operations

Q:

Have any of your accreditations ever been investigated, suspended or removed? (if yes, explain)

A:

No

Q:

On how many occasions have you been retained as an expert?

A:

6

Q:

For what area(s) of expertise have you been retained as an expert?

A:

Furniture/Equipment Failure resulting in Slip & Fall
Slip & Fall
Product Liability resulting in severe burns
Dram Shop Liability

Q:

In what percentage of your cases were you retained by the plaintiff?

A:

80%

Q:

In what percentage of your cases were you retained by the defendant?

A:

20%

Q:

For how many years have you worked with the legal industry as an expert?

A:

2 years

Q:

What services do you offer? (E.g.: consulting, testing, reports, site inspections etc.)

A:

Consulting, opinion reporting, site inspections, interrogatory & deposition assistance,

Q:

What is your hourly rate to consult with an attorney?

A:

No charge for initial call. See fee schedule for other.
---
References
Robert Herford, Law Offices of Jason E. Taylor, Charlotte, NC. 800-351-3008

Richard Detwiller, Callison, Tighe & Robinson, SC. 803-404-6900

Stephen M. Cozart, Law Offices of Kubicki & Draper, Pensacola, FL. 850-436-7307

Joseph Calabria, Garruto & Calabria, Nutley, NJ. 973-661-4455
---
---