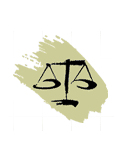 Dr. David E. Hartman PhD MS ABN ABPP
Medical and Forensic Neuropsychology
216 South Jefferson, Suite 302
Chicago , IL 60661
Office: 312-879-1111
Fax:
Introduction
David E. Hartman PhD. MS ABN ABPP is an internationally known, board-certified neuropsychologist and clinical psychologist whose office is in Chicago, Illinois. In addition to being a licensed doctoral level health practitioner, Dr. Hartman has a Master's degree in psychopharmacology, allowing for additional expertise related to the interaction of drugs, medications, alcohol and other substances on symptoms, brain function and behavior.

Dr. Hartman maintains an active practice in medical and forensic neuropsychology, behavioral toxicology and clinical psychology. He recently authored book chapters on differential diagnosis, somatization and the history of neuropsychology, and is the principal author of a new neuropsychological test, Trails-X, (expected publication by Psychological Assessment Resources, May 2019).

Dr. Hartman is in great demand as a forensic neuropsychological and psychological expert who examines patients and untangles complex and disputed cases where brain functional integrity, health/medical complications and/or psychological trauma are at issue and where personality, substance use, health or secondary gain motivations might interact with claims.

Areas of expertise include:

• Differentiation of traumatic brain injury and traumatic stress claims from other factors, e.g., exaggeration (malingering)
• Understanding the interaction of medical conditions with neuropsychological and psychological function
• Examining cognitive and emotional function related to traumatic brain injury
• Examination, critique and differential diagnosis in Post-Traumatic Stress Claims
• Describing the effects of toxic substances on brain and behavior (toxic torts)
• Measuring how medications, drug use or alcohol use/abuse effects cognitive and emotional function
• Understanding the influence of medical illness and treatments on neuropsychological function
• Differentiating good neuropsychological science and clinical practice from junk science
• Competency to handle funds
• Dementia
• Competency to stand trial.
• Sanity
• Work fitness
• Attorney and physician fitness
• Pain/Spinal Cord Stimulator evaluations
• Aeromedical evaluations (pilot fitness)
---
Areas of Expertise
Alcohol Abuse
Brain Injury
Disability
Drug Abuse
Fitness for Duty Evaluation
Forensic Psychology
Malingering
Neuropsychology
Neuropsychopharmacology
Post Traumatic Stress Disorder
Psychology
Sanity/Trial Competency
---
Expert Background
Q:

Please list your professional accreditations, degrees, licenses, and certificates granted:

A:

PhD MS ABN ABPP-CL Illinois license 071-003149, New Mexico License 1303 (inactive); Board Certified (American Board of Professional Neuropsychology, American Board of Professional Psychology - Clinical), Phi Beta Kappa

Q:

Please list your affiliations or memberships in any professional and/or industry organizations:

A:

Fellow: National Academy of Neuropsychology; member, American Psychological Association

Q:

Please list any teaching or speaking experience you have had, including subject matter:

A:

Speaker on issues related to brain injury, PTSD, symptom exaggeration, behavior (neuropsychological) toxicology, chemical sensitivity, fitness for duty, malingering, somatization, neuropsychological history

Q:

Have any of your accreditations ever been investigated, suspended or removed? (if yes, explain)

A:

No

Q:

On how many occasions have you been retained as an expert?

A:

Approximately monthly

Q:

For what area(s) of expertise have you been retained as an expert?

A:

Neuropsychology, Psychology, Forensic Neuropsychology, Forensic Psychology, Psychopharmacology and Drug effects on behavior, Malingering, Neuropsychological Toxicology, PTSD, Alcohol abuse, psychological trauma in the workplace. Differential diagnosis in cases with complex causation, civil and criminal evaluations, competency, sanity, ARDC attorney fitness evaluations, civil and criminal cases, bullying, workers compensation cases, memory versus false memory for trauma

Q:

In what percentage of your cases were you retained by the plaintiff?

A:

Approx. 20%

Q:

In what percentage of your cases were you retained by the defendant?

A:

Approx 80%

Q:

On how many occasions have you had your deposition taken?

A:

Monthly

Q:

When was the last time you had your deposition taken?

A:

April 2018

Q:

On how many occasions have you been qualified by a court to give expert testimony?

A:

Approx 14 (all) for actual court testimony; more than 200 times re: deposition testimony

Q:

On how many occasions have you testified as an expert in court or before an arbitrator?

A:

14

Q:

For how many years have you worked with the legal industry as an expert?

A:

Approx. 30 years

Q:

What services do you offer? (E.g.: consulting, testing, reports, site inspections etc.)

A:

Neuropsychological and Psychological Evaluations, Record Reviews, Consultation, IME's, Competency, Sanity, Fitness, Chronic Pain Evaluations, PTSD, Civil, Criminal, Behavioral Toxicology, Aeromedical FAA pilot certification, real versus false memory,

Q:

What is your hourly rate to consult with an attorney?

A:

$595.00/hr.

Q:

What is your hourly rate to review documents?

A:

$595.00/hr

Q:

What is your hourly rate to provide deposition testimony?

A:

$695.00/hr.

Q:

What is your hourly rate to provide testimony at trial?

A:

$695.00

Q:

Please list any fees other than those stated above (E.g.: travel expenses, copy fees, etc.)

A:

travel time: $595.00/hr. (one way) plus two way (first class) transportation and hotel. Evaluation hours for out-of-office or out-of-state cases: $695.00/hr.
---
---
---
---