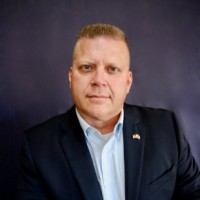 Mr. David W Evans, CPA, MBA, ATP, CFII
Evans & Company
PO Box 2227
California City , CA 93504
Mobile: 760-382-8031
Office: 760-382-8031
Introduction
Experienced CPA and Chief Financial Officer for Automobile Dealerships.
FAA certificated Airline Transport Pilot and Flight Instructor.

Extensive knowledge of automotive retailing, its business environment, operations, financial reporting, mergers and acquisitions. Additionally, expert in real estate and the restaurant businesses. Former committee member of the California Board of Accountancy that licenses certified public accountants.

Trained, FAA certificated, Airline Transportation Pilot and flight instructor. Extensive knowledge in training pilots, flight operations and NTSB report analysis. Special emphasis on airport operations and commercial space as President of the board of directors of the Mojave Air & Space Port.
---
Areas of Expertise
Airports/Airlines
Auditing
Automobile Dealerships
Aviation
Forensic Accounting
Mergers & Acquisitions
Restaurants
---
Expert Background
Q:

Please list your professional accreditations, degrees, licenses, and certificates granted:

A:

Certified Public Accountant, California, License 65787
Certified Public Accountant, Arizona, 19366-R
Airline Transport Pilot and Commercial Pilot, FAA, 3145236
Flight Instructor, Single, Multi-engine, Instrument, FAA 3145236CFI
Real Estate Broker, California, License 01445644
Real Estate Broker, Idaho, License DB32189

Q:

Please list your affiliations or memberships in any professional and/or industry organizations:

A:

American Institute of Certified Public Accountants
California Society of Certified Public Accountants
National Association of Realtors
California Society of Realtors
Idaho Association of Realtors

Q:

Have any of your accreditations ever been investigated, suspended or removed? (if yes, explain)

A:

No
---
References
Brent Nomura
Nomura Law Group
3559 Mt. Diablo Blvd.
Lafayette, CA 94549
(925) 683-7727

Karl Molineux
Karl Molineux Professional Corporation
65 Oak Court
Danville, CA 94526
(925) 833-1000